A Museum, A Dream
China Today, February 8, 2017

Adjust font size:

Anren Town in Dayi County, Sichuan Province has been nicknamed "China's museum town" as it houses many museums that display Chinese history and culture. One of them is a museum of old movie-related items. Its owner is Cao Guimin, a passionate collector.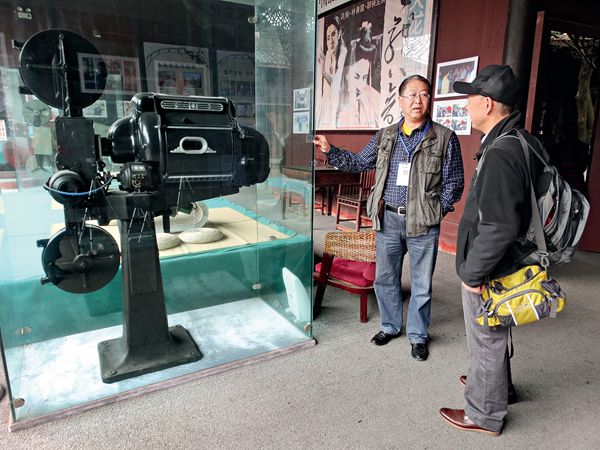 A stationary movie projector produced soon after the founding of the People's Republic of China collected by Cao Guimin. 
Anren is also the hometown of Liu Wencai (1887-1949), a famous landlord during the Republic of China period (1912-1949). The old movie museum just happens to occupy the mansion of Liu Yuanxuan, a prominent figure in Liu's clan. 
It feels as if you are going back in time upon entering this museum. It has on display over 20,000 posters of old movies from before the 1980s, more than 3,000 copies of old movies made before the 1970s, 3,000-odd comics of pre-1980s movies and old film magazines, six old projectors made before the 1970s, and countless tickets and bills of fare, as well as old film stereo sets. Cao has devoted over 20 years to establishing this museum and its comprehensive collection.