A Car-lovers' Paradise in Fengtai
China Today,September 13, 2017

Adjust font size: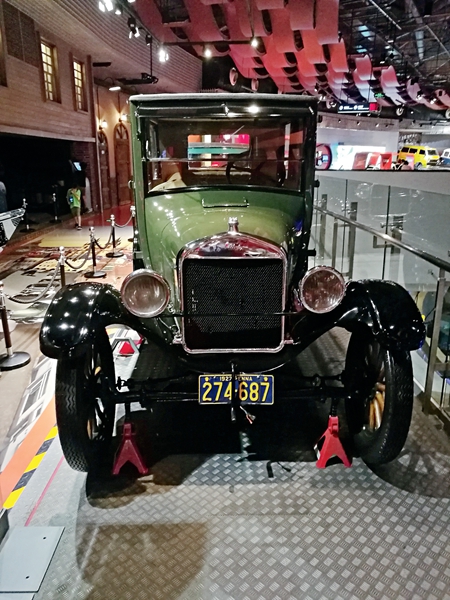 A 1908 Ford Model T – the first car to be manufactured on an assembly line.
Cheap mass transit was one thing; but luxury cars dominate this exhibition. Here you'll find a Lincoln KB-V12 Dual-cowl Phaeton, for example. Lincoln was Ford's luxury brand, used by U.S. presidents, among others. This model was built in 1932, one of only 28 units ever produced.
There's also a copy of the 1901 Duryea Runabout"L" (this one was actually made in 1903) given to the Empress Dowager Cixi for her60th birthday by Yuan Shikai, who had bought the car in Hong Kong. It was Yuan, you may recall, who made a short-lived attempt to revive the Chinese monarchy in 1915, with himself as the"Great Emperor of China" before being widely denounced and dying the following year.
Although classic cars attract the most selfie-snappers, many of the Chinese autos are what attract the true die-hard enthusiasts. After the founding of the People's Republic of China, the first vehicle off the production line was a Jiefang (Liberation) brand truck, manufactured by Changchun First Automobile Works (FAW) in 1956. The first sedan (named Dongfeng) was also made by FAW in 1958. It was the only domestically made car used for official business and was manufactured for the next 30 years. We are told that after Chairman Mao tried out the car for ride and comfort, he smiled and proclaimed,"How wonderful it is to ride in a car of our own!" Four months later the Hongqi (Red Flag) became the first luxury sedan to roll off the production line; but during the 1980s, they stopped being made owing to their massive fuel consumption, high costs, and low production rate. In 1984, the Beijing Jeep Automobile Company marked the first joint venture in the car sector in China.