A Car-lovers' Paradise in Fengtai
China Today,September 13, 2017

Adjust font size:

IT would be an understatement to suggest that the Chinese as a nation are besotted with cars. So it is no surprise that the government-run Beijing Auto Museum (not to be confused with the privately-run Beijing Classic Car Museum in Huairou District) was originally planned in 2001 as one of five major museums to be built in preparation for the 2008 Olympic Games. It rapidly fell behind schedule and ground was only broken in 2006, two years late, with a projected opening date of 2010. It finally opened its doors in September 2011, at what is now just a few minutes' walk from Fengtai Science Park station on Beijing Subway Line 9.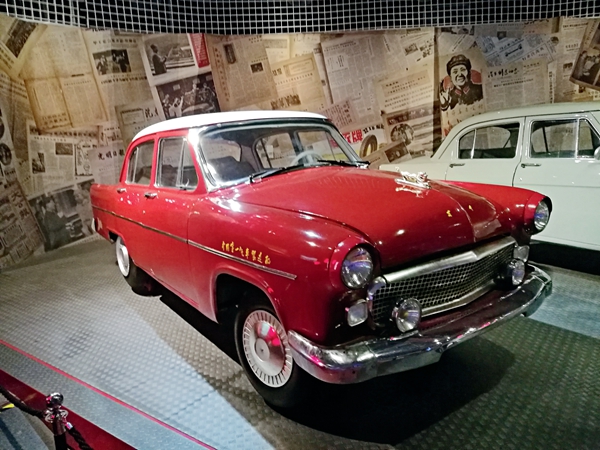 A Dongfeng CA7I.
With an exhibition area of nearly 50,000 square meters and housing over 80 vintage cars from China and abroad, the auto museum is China's first government-funded public museum for automobiles, with its collection spread out over five floors. Although the exhibits are geared more toward casual car lovers and kids rather than die-hard enthusiasts, if you're a fan of cars, a visit to the Beijing Auto Museum is also a must.

The vehicle collection includes a replica of a three-wheeled 1885 Benz Motorwagen, a copy of the 1901 Duryea owned by Empress Dowager Cixi (1835-1908), a 1902 Oldsmobile Curved Dash, a ZIS-101 given to Chairman Mao by the Soviet Union, plus Hongqi limousines, Shanghai sedans, and Beijing Jeeps. There's also a crop of blue-chip classics such as a Ferrari Dino GT, a Jaguar XK120, a Lincoln V12 Phaeton and a Bugatti Type 38A.