Patrick Druet: A Hotel Manager in Shangri-La
China Today, February 7, 2017

Adjust font size:

Patrick Druet, nicknamed Lao Pai by his Chinese colleagues, is general manager of Songtsam Linka Retreat. "Lao" is used in Chinese as a term of affection for friends and family and shows his close relationship with his staff.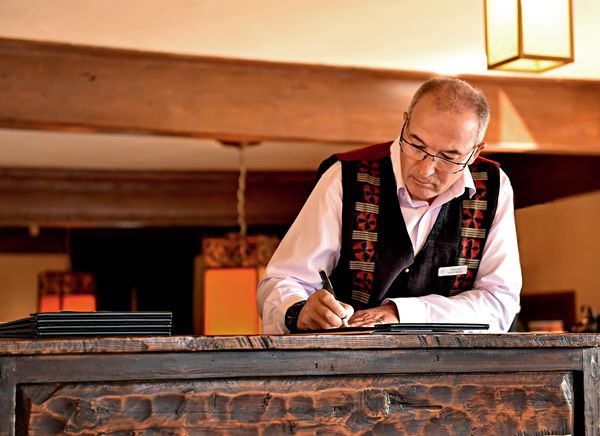 Tibetan elements manifest in Patrick Druet's clothes.
Before coming to China, Patrick worked in many other countries, including his native France, Canada, and Ireland. Of all these places, Shangri-La is his favorite because the locals "smile from the heart."
After Five Minutes I Decided I Was Staying
Patrick has worked in Songtsam Linka Retreat for six years. The hotel, with 70 rooms, is designed in the shape of a traditional Tibetan-style watchtower, and interlocks with the foot of the mountains. Look through the windows, and the Ganden Sumtseling Monastery, the biggest Tibetan Buddhist temple in Yunnan, is laid out before you in all its splendor. In 2009, Patrick only needed to look at the place for five minutes before deciding to stay and join the managing group of the new hotel.