Ebola outbreak not yet under control
Xinhua, December 26, 2014

Adjust font size: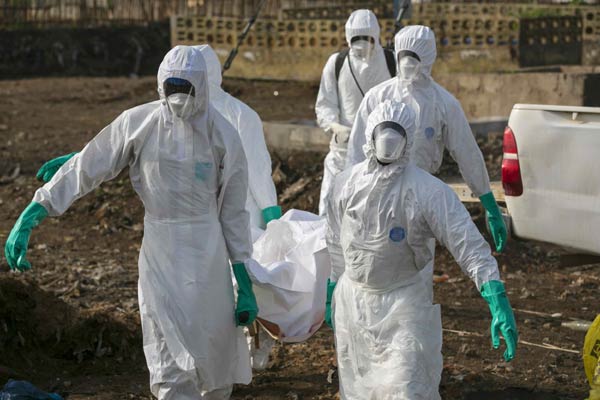 Health workers carry the body of a suspected Ebola victim for burial at a cemetery in Freetown December 21, 2014. [Photo/Agencies]
Looking into the future, Nabarro said there will be more diseases like Ebola in the future and nations need to showcase resilience to protect themselves.
The envoy believes this Ebola outbreak will lead to stronger health systems that are very much in line with the proposed sustainable development goals.
"The sustainable development goals are about societies being resilient, being able to look after themselves, being able to avoid disturbances like disease, droughts or floods," he said.
"I believe the experience that is being gained by Sierra Leone, Guinea and Liberia will make these countries the kind of natural university where everyone will come and study how to handle diseases like Ebola," he added.