Ebola outbreak not yet under control
Xinhua, December 26, 2014

Adjust font size: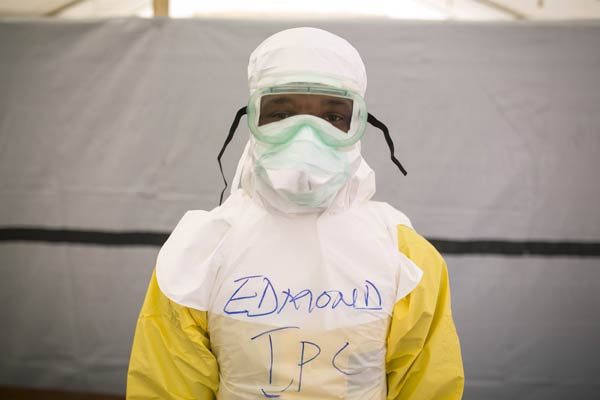 A health worker puts on protective gear before entering a quarantine zone at a Red Cross facility in the town of Koidu, Kono district in Eastern Sierra Leone in this December 19, 2014 file photo. [Photo/Agencies]
According to his estimates, it will take about six to eight weeks to put the situation under control in western Sierra Leone, while it will take a little longer in Guinea due to factors including larger area and poorer infrastructure. "We don't always have easy access to all the communities there," he explained.
"(This) is why in my view we will be working in Guinea longer to get the situation under control. I can't tell you how long, but I think it will take us well into next year," the senior official said about the continuation of the outbreak.
In spite of these struggles, the senior official pointed out, the international community has been working together in integrated efforts in the face of the outbreak.
"China is one of the countries that responded very quickly to the appeal by the Secretary-General for more help," said Nabarro.
China has provided cash and at least two plane-loads of equipment to the affected countries. Besides, China has sent senior experts and has built a hospital at a local stadium to treat Ebola patients, said Nabarro.