Top 10 Chinese universities in overall strength
china.org.cn / chinagate.cn by Xu Lin, January 15, 2014

Adjust font size:

  Nanjing University(南京大学)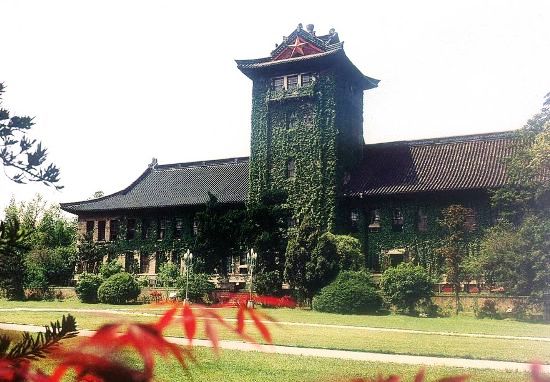 Nanjing University [File photo]
Total score: 118.80
Personnel education: 53.25
Postgraduate student education: 34.06
Undergraduate student education: 19.19
Scientific research: 65.55
Natural science research: 42.77
Social science research: 22.77
Type of university: Comprehensive
Located in Nanjing, one of China's four ancient capitals, Nanjing University is a key comprehensive university in China, featuring advanced teaching, research facilities and amazing campuses. Founded in 1902, it features three beautiful campuses, Gulou, Pukou and Xianlin, and is comprised of 21 schools with 59 departments.
It is also known for vigorous exchanges with other countries. It has established academic links with more than 200 universities and research institutes across some 70 countries and hosted over 120 international conferences.