Special team of male nurses battles against epidemic in Hubei province
en.chinagate.cn by Teng Jingyan,February 18, 2020

Adjust font size: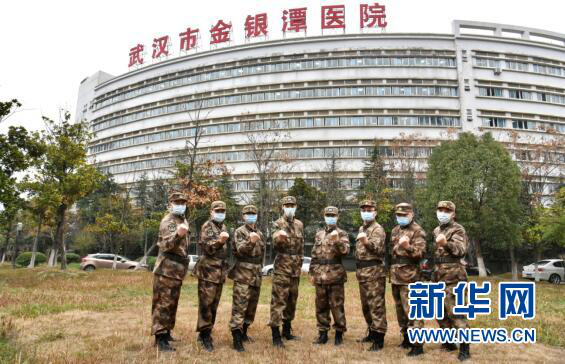 A special team of male nurses (Xinhua/Zeng Li)
A special team composed of eight male nurses who are part of the People's Liberation Army has been working diligently in the fight against the novel coronavirus in Hubei province. They do what needs to be done in a timely manner and are very attentive. The medical staff that the group has been working with has noted their courage and intelligence.