Young ruan artist and her musical dreams
China.org.cn by Wang Bo and Li Jingrong, July 18, 2017

Adjust font size: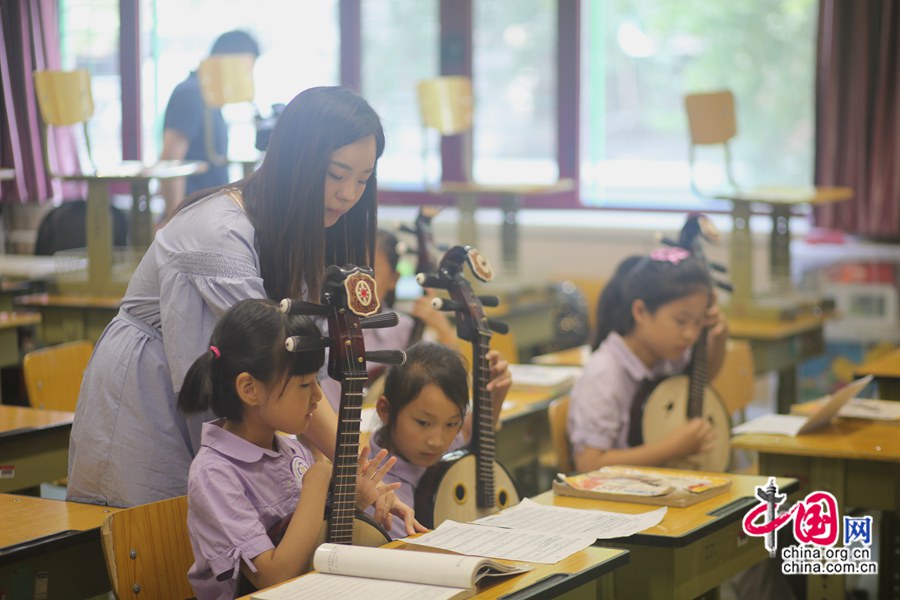 Guo Mengjia teaches her students to play the ruan in class. [Photo/China.org.cn] 
A promoter of traditional Chinese music culture
Speaking of the issue of carrying forward traditional Chinese music culture, Guo believes that one of the most important approaches is to ensure the popularity of education, and particularly that involving folk music enlightenment education among young children is a top priority.
"Children are the hope and future in inheriting and passing on traditional Chinese music, and it also should be one of the compulsory courses so that the people can have a better understanding of traditional Chinese culture from their childhood," she said.
Her hope is to see ruan performances and associated culture going global, and that more opportunities will be provided for Chinese artists to perform on world stages so as to display China's national treasure to more people.
"Good music resonates with the listeners, no matter where you come from or what language you speak. Music is a universal language without boundary. When the melody sounds, everything that you want to express may be self-evident," she said.