Young faces at the annual NPC session
china.org.cn / chinagate.cn by Chen Weisong and Li Jingrong, March 15, 2017

Adjust font size:

Editor's note: This year marks the last term for deputies to the 12th National People's Congress (NPC) in office. At the ongoing annual NPC session, young figures are particularly eye-catching and noticeable. In the following pictures are nine deputies aged below 30 who have made extraordinary achievements at ordinary posts and professions.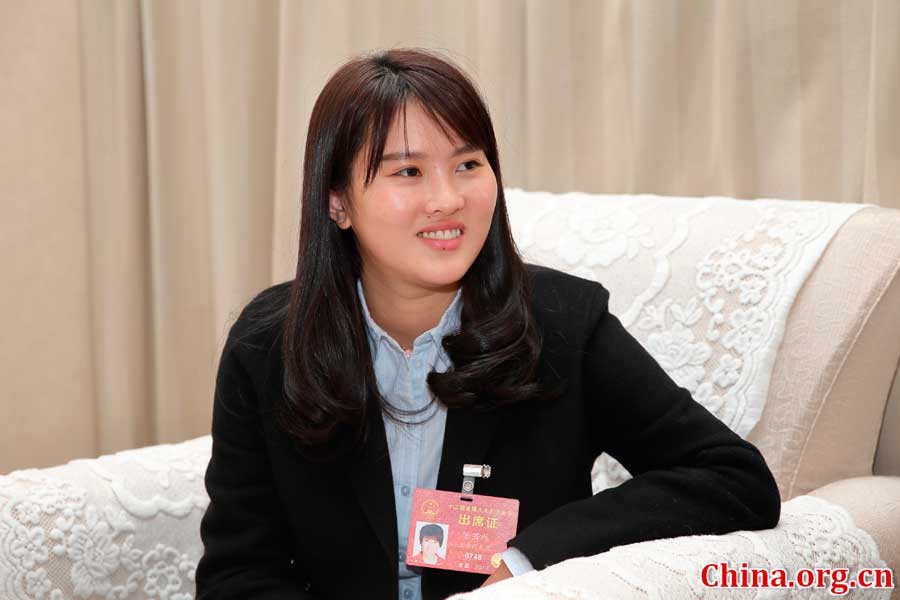 Chen Ruolin, born in December 1992, is the youngest deputy to the 12th National People's Congress (NPC). Chen started diving at the age of five and won five Olympic gold medals in three Olympic Games. She announced her retirement in October 2016 due to a neck injury. At the ongoing annual NPC session, Chen suggested that retired athletes should improve their education and communicative skills. [Photo by Chen Weisong/China.org.cn]