Top 10 cultural events in 2014
china.org.cn / chinagate.cn, January 5, 2015

Adjust font size:

Authenticity of 'Gong Fu Tie' calligraphy piece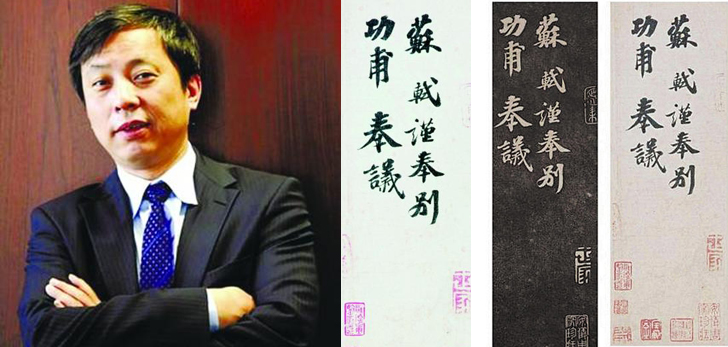 Chinese collector Liu Yiqian confirms the authenticity of the calligraphy piece "Gong Fu Tie" at a news conference in Beijing on Feb. 18, 2014.
Two months after the Shanghai Museum claimed the calligraphy piece "Gong Fu Tie" bought by Chinese collector Liu Yiqian was a fake, Liu and his Long Museum confirmed the authenticity of the work at a news conference in Beijing on Feb. 18.
The controversial calligraphy piece was composed by Chinese writer and calligrapher Su Shi (1037-1101) during the Northern Song Dynasty (960-1127).
Liu bought the piece, thought to be possibly the only authentic piece of Su's calligraphy in existence, for US$8 million at a Sotheby's auction in New York in September 2013. The purchase saw the historic treasure finally returned to China.
On Dec. 21, however, the Xinmin Evening News reported that three experts from the Shanghai Museum alleged that the work was a replica made during the late Qing Dynasty (1644-1911).
With all the controversy surrounding "Gong Fu Tie," Sotheby's released a statement in January 2014 saying that it "firmly stands by" the work, publishing its own research results to refute the findings of the three Shanghai Museum researchers.
By inviting different experts to appraise the calligraphy and by applying high-definition technology to examine the writing characteristics, the paper itself and the seals found on the work, Huang Jian, the executive curator of the Long Museum, verified the piece's authenticity along with Liu Yiqian.
A long hanging scroll with nine ink characters, the piece is a farewell letter from Su Shi to his close friend, the historical figure Guo Gongfu.