Challenges remain for Jiangsu air pollution
chinagate.cn by Jiao Meng, December 26, 2014

Adjust font size: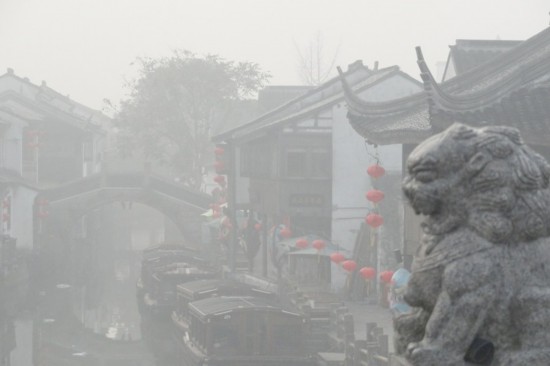 Challenges remain for Jiangsu Province to treat air pollution, said an evaluation report of air quality management issued Wednesday in Beijing.
Organized by the Clean Air Alliance of China and sponsored by Energy Foundation China, the report was the first third party air quality management evaluation report at the provincial level.
The report utilized two management tools, "the clean air management index system (provincial)" and "clean air management measures list", to evaluate Jiangsu's efforts to improve air quality in 2013 in terms of air quality condition, treatment difficulties, air quality comprehensive management and treatment measures.
It found out factors such as the energy consumption structure, industrial structure and automobile volume have posed great challenges for Jiangsu Province in improving its air quality. For example, coal consumption per unit area was 2,601 tons/square kilometer, ranking number three in China in 2013; heavy-polluting industries accounted for 59 percent of the total GDP, ranking number six; automobile volume was as high as 8.17, ranking number eight.
Xie Hongxing, director of the Secretariat of the Clean Air Alliance of China, said that Jiangsu needs to hire more air quality management staff to promote policy implementation at the city level."
He revealed that the Clean Air Alliance of China will issue more provincial evaluation reports next year.