Dog lovers' protest ends in C China
Xinhua, December 26, 2014

Adjust font size:

A six-day protest against a poultry purchasing station involving dozens of dog lovers ended Thursday in central China's Henan Province.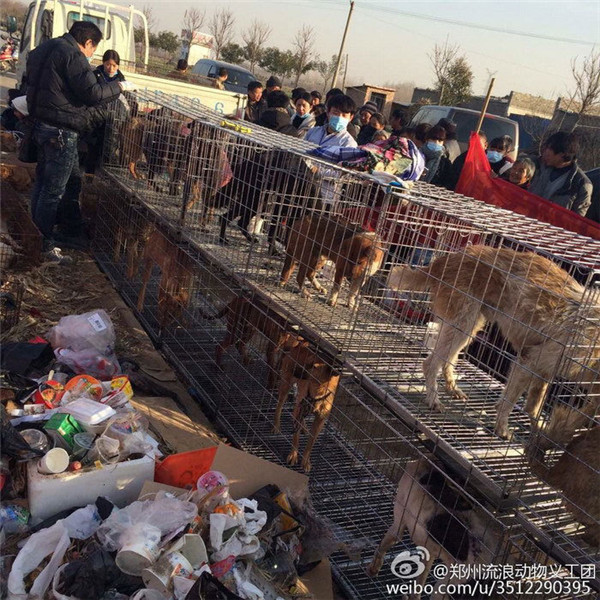 Dozens of canine lovers protest against a dog purchasing station in Yulong Township, central China's Henan Province on Dec. 22, 2014. [Photo/Weibo] 
Dog lovers gathered in front of a poultry purchasing station in Yulong Township in Xingyang City to oppose illegal purchasing and transporting of dogs without quarantine certificates. They demanded the release of the dogs.
The local animal disease prevention and control department quarantined the 371 dogs on Wednesday.
According to local police, most of the protesters left the scene after police arrived. The remaining 30 were summoned to the police station for interrupting law enforcement, with four receiving warnings. All those summoned had left the police station on Thursday morning.
Transporting dogs without a quarantine certificate is illegal in China. However, the request of the protestors to release the dogs has no legal basis as transporting and raising poultry and dogs is allowed by law.