China encourages foreign investment in elderly services
China Daily, December 3, 2014

Adjust font size: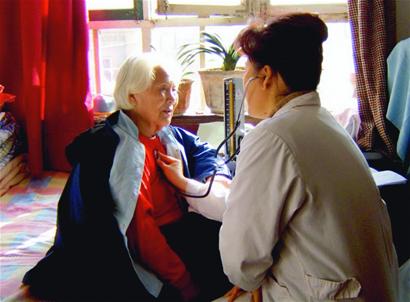 The official website of the Ministry of Civil Affairs (MCA) on Tuesday published a circular to encourage foreign investment in China's elderly care services.
Foreign investors can set up senior care institutes for profit independently or in cooperation with Chinese enterprises, said the circular, jointly issued by MCA and the Ministry of Commerce.
Before setting up elderly care centers, foreign investors should submit application material to provincial-level organs in charge of commercial affairs, it said.
Foreign investors are also welcome to take part in the reform of state-run elderly care organizations, and to develop high-quality chain institutes, it added.
Foreign investors will enjoy the same favorable tax policies and administration fee deduction policies as domestic investors, the circular said.
By the end of 2013, the population at or above 60 years of age hit 202 million in China, or 15 percent of the population. The figure is expected to exceed 300 million by 2025.
However, the number of medical personnel is just around 6 million, making it difficult to satisfy the face-to-face medical service demands of every senior citizen, said Tian Lanning, deputy secretary general of China Association of Social Welfare, at a telemedicine forum in October.
By the end of last year, there were about 42,500 organizations in China providing essential services and products for seniors, and 4.93 million beds for 200 million people, a person-to-bed ratio of 41:1.
A report on the senior care industry published by China Research Center on Aging in September estimates that the domestic market for providing essential services and products for the aging population is worth 4 trillion yuan ($651 billion), or 8 percent of GDP, and that this percentage will climb to 33 percent of GDP by 2050.