Warm hues for APEC
China Daily, November 28, 2014

Adjust font size: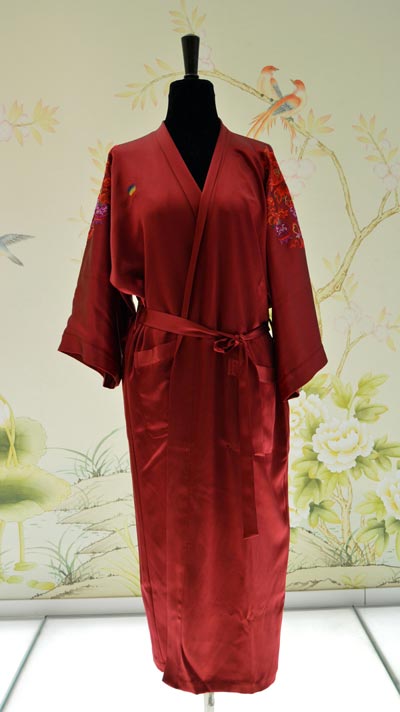 Photo provided to China Daily
Zhang, who first received the invitation nearly a year ago, prepared two proposals. The first one, inspired by the idea of "harmony in differences", sought to offer different styles to leaders and their spouses, based on flowers.
"Clothes have always been a conveyor of etiquette and philosophies in China. The flowers speak to their differences and help them express themselves," Zhang tells China Daily.
The second proposal, collectively developed by more than 60 Chinese and foreign designers, was based on the Chinese philosophy that peace is the essence of etiquette.
NE Tiger provided more than 100 looks for the initial selection process to a panel of government officials and fashion experts. About 100 craftsmen and women worked on the samples for months.
After the selection was completed, the brand took charge of four looks in womenswear, and all the sleeping gowns.
For the various events at the summit, the ladies were given coat styled after Ming Dynasty (1368-1644) garments and a satin qipao with standup collars, inspired by Qing Dynasty (1644-1911) designs.
The coats and qipao were embroidered with patterns of daffodils, peonies and lotuses, flowers that stand for peace in Chinese culture. Blue, which represents the ocean, and purple, which stands for auspiciousness, were used as main colors for the clothes to illustrate the idea of friendship and prosperity across the Pacific Ocean.
For the sleeping gowns, satin, which is easy on the skin and good for sleep, was used.
One of the biggest challenges was the tight deadline, Zhang says.