Desperate father burns herbs to save daughter
China Daily, November 27, 2014

Adjust font size:

A father from Wenshan, Yunnan province has published his bank account number and contact information via a Sina Weibo account, hoping web users can donate for his daughter's bone marrow transplant surgery, which costs 300,000 yuan.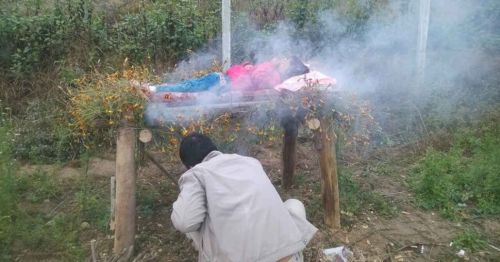 The father burns herbs to try to cure his daughter, Nov 25.
Photos of him trying to cure his daughter's anemia by burning herbs have gone viral online. He couldn't afford the surgery so he turned to alternative methods. He did research into TCM and believes the herb smoke can cure many health problems.
He picked the herbs on the mountain and burned the herbs under his daughter's bed in the hope that it would cure his daughter's illness.