Internet, our future driver
China Daily, November 21, 2014

Adjust font size: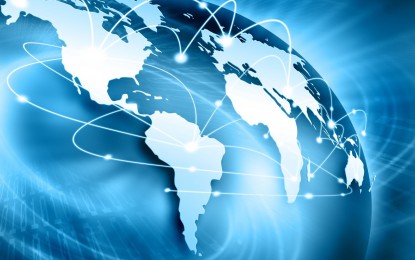 Even looking back on the revolutionary changes the Internet has brought to our lives, the future its development will create for us is still probably beyond imagination. But what is clear is making the best use of the Internet will be of ever-greater importance to promoting sustainable economic development and social progress.
Innovation has always been a hallmark of the Internet and, with innovation rather than investment needed to drive the economy, the Internet economy will claim an increasingly important role in the nation's future, as is being discussed at the World Internet Conference taking place in Wuzhen, East China's Zhejiang province.
Already Chinese companies that are seizing the opportunities presented by the Internet are accelerating to claim a place at the forefront of the global industry.
The rise of e-commerce is particularly noticeable in China, where it is common for the majority of young people to make purchases online, which not only saves them time, it also saves them money, as among other things the use of the Internet has proved that the cost of logistics can be greatly reduced.
For the vast rural areas, where the majority of poverty-stricken residents live, the growing popularity of Internet technology will hopefully help lift people out of poverty.
There have been reports about how some rural villagers sell their agricultural products online and some use the Internet to get in touch with their customers, which may make it easier for them to make decisions.
Still they only account for 28.6 percent of the total 618 million netizens nationwide. So much can still be done to further popularize the use of the Internet and facilitate the promotion of e-commerce in rural areas.
No one can tell how much potential there is to be tapped by the effective use of Internet technology to increase the efficiency of the manufacturing industry, and the efficiency of the service industry and government.
And with government, it is not just time and cost benefits that are the potential fruits of Internet technology, because by increasing the transparency of governance, the Internet will also help promote judicious policy-making and the meaningful delivery of public services.
Looking further afield, the development of the Internet can speed up interconnectivity among different economies, but this requires an open and safe virtual space as well as democratic and transparent international governance.