WHO wants full tobacco ad ban in China
Xinhua, October 10, 2014

Adjust font size: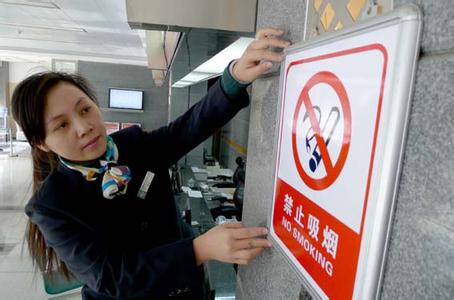 The World Health Organization (WHO) representative in China on Thursday urged Chinese lawmakers to ban all tobacco advertising in the forthcoming amended Advertising Law.
Dr. Bernhard Schwartlander said at a press conference that the WHO Beijing office had submitted a paper on proposed amendments to China's Advertising Law related to tobacco advertising, arguing comprehensive advertising, promotion and sponsorship bans lead to reductions in the numbers of people starting and continuing to smoke.
Members of the Standing Committee of the National People's Congress (NPC) discussed the draft amendment in late August, and requested public comment the following month.
Although the WHO Framework Convention on Tobacco Control, which China ratified in 2005, requires signatories to ban all forms of tobacco advertising and promotion, some advertising mediums and some public places, such as outdoor billboards, are exempt from the current draft.
WHO also wants greater penalties to ensure the provisions are "effective, proportionate and dissuasive."
A study by Johns Hopkins University School of Public Health published last year found that 86 percent of Chinese children aged 5 or 6 could recognize at least one cigarette brand logo.
"Advertising bans are critically important in protecting the health of Chinese people, especially Chinese youth, and evidence from other markets shows that anything short of a total ban simply will not work," Schwartlander said.
With more than 300 million smokers, China is the world's largest producer and consumer of tobacco products. Approximately 1 million deaths every year are caused by tobacco smoking in the country and the number of tobacco-related deaths will increase to 3 million by 2050 if prevalence of tobacco use in China is not reduced, according to the WHO.