3 killed, 11 injured in gas outburst
Xinhua, October 8, 2014

Adjust font size:

Three people were killed, while seven remain out of contact, following a gas outburst in a southwest China colliery, local authorities said on Tuesday.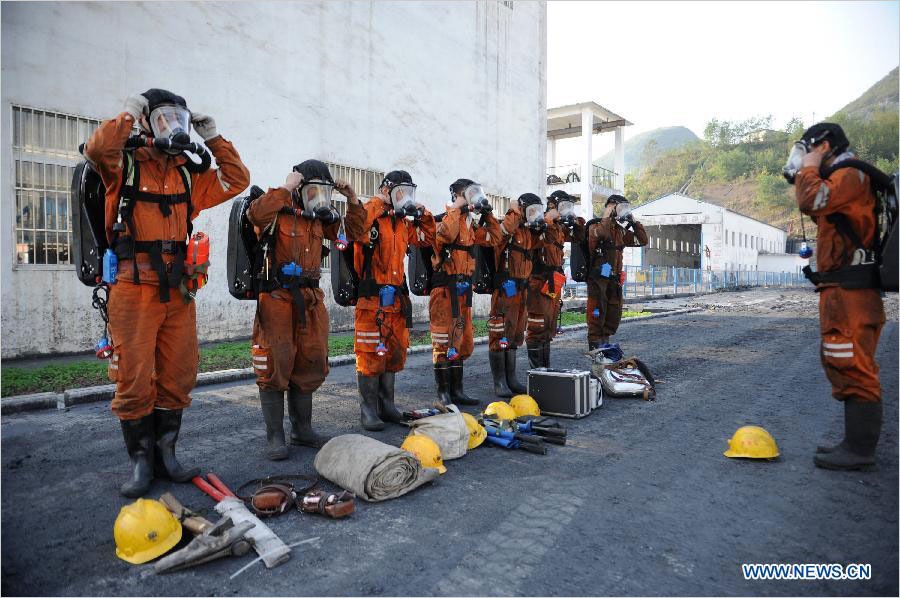 Rescuers prepare to go down to the mine pit after a gas outburst in Qianxi County, southwest China's Guizhou Province, Oct. 7, 2014. [Photo: Xinhua/Tao Liang]
The accident happened at around 7 p.m. Sunday at the Xintian Coal Mine in Qianxi County, Guizhou Province. A gas outburst occurred in a mine pit, where 134 people were working, according to initial investigations.
Rescuers managed to pull 126 out of the groove, with 13 of them injured. Two of the injured died after emergency treatment failed.
As of 9:40 a.m. Tuesday, firefighters have found one body out of the missing eight. Rescue efforts for the remaining seven are still under way.
The colliery, which is under the Yonggui Energy Development Co. Ltd, has an annual capacity of 600,000 tonnes.