China cautious about energy policy: expert
China.org.cn/ chinagate.cn By Gong Yingchun, September 26, 2014

Adjust font size:

China has always been cautious about its energy policy, said Chang Jiwen, vice director of the Research Institute of Resources and Environment Policies, Development Research Center of the State Council (DRC), during an exclusive interview with China.org.cn.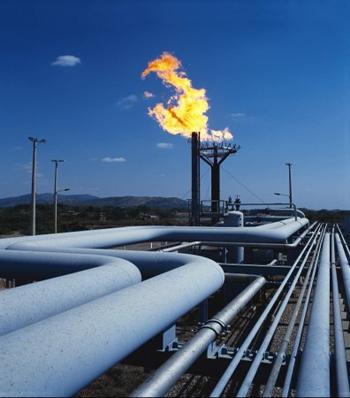 China has always been cautious about its energy policy.
In November 2009, China announced its target to reduce carbon dioxide emissions by 40 to 45 percent per unit of GDP by 2020, compared to the 2005 level, a move that signifies that China will no longer be so dependent on fossil fuels, especially coal with a high carbon content.
"China is undergoing a process of energy restructuring," Chang said. The country has taken a series of actions to reduce greenhouse gas emissions and air pollutants, such as developing nuclear power, wind power, solar energy and other non-fossil fuels.
The share of non-fossil fuels in primary energy use has reached 9.8 percent by 2013, according to Xie Zhenhua, vice minister of the National Development and Reform Commission (NDRC).
Gailius Draugelis, program leader of the World Bank China Bureau, pointed out that China is taken efforts on an unprecedented scale to increase renewable energy. "Now, China is a major leader in renewable energy in the world," he said.
Draugelis is quoted as saying that China's experience as a developing country in introducing an increasingly larger share of renewable energy has produced a great many case studies and lessons in policy applications as well as in technological innovation, which is very valuable for other developing countries.
However, some people have raised doubts about China's energy policy as the country turns to alternative sources of energy.
In western China, several industrial plants are being constructed to convert coal into gas. The gas will be delivered to Beijing in a bid to cut air pollutants discharged by coal-fired plants in the capital city.
"The process of converting coal into gas will consume water and may cause environmental pollution," Chang said. "I think the technique of converting coal to gas will not be promoted nationwide," he explained. "China has always been cautious about its energy policy," he said.
Chang stressed that the coal-to-gas project is just one of China's attempts to curb air pollution and cut CO2 emissions. It still needs more consideration to decide whether to make it a large-scale industry, he explained.