People can pay online by swiping face
CRI, September 9, 2014

Adjust font size:

Researchers have developed a "face swiping" system that people can pay online by simply taking a picture through mobile devices, the Chinanews.com reported.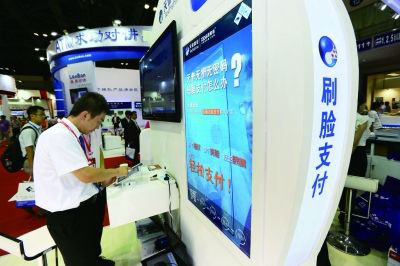 People can pay online by swiping face
The Chinese Academy of Sciences has spent one year in developing the payment system based on world advanced face recognition technology.
Zhou Xi, head of center in charge of the research, introduced the face recognition takes only a few seconds and the accuracy rate is as high as 99.8 percent. It can even recognize twin faces that are hard to distinguish for naked eyes.
As a person's face hardly can be replicated, it is safer. And users do not need to worry when they get fatter or thinner, as the system can also recognize the face.
Zhou said they are now designing the mobile payment app which is expected to be available in 2015. People can install such an app on cellphone and PC. After setting up a link with their bank account or credit card, users can pay online by swiping their face.