Hundreds apply as Shaolin seeks new-media staff
Shanghai Daily, September 5, 2014

Adjust font size:

More than 300 people, including staff at Xinhua news agency and China Central Television, have applied for the jobs of media director and chief editor at the Shaolin Temple in central China's Henan Province.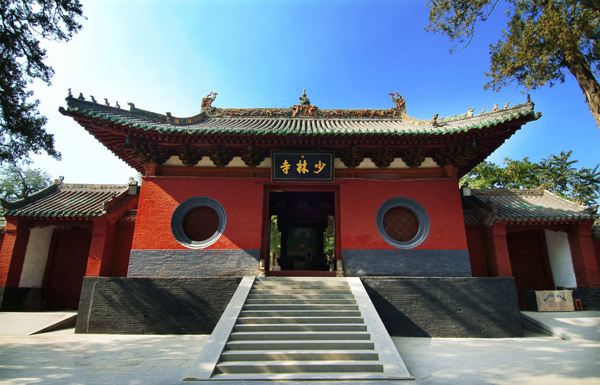 Shaolin Temple [File photo] 
The temple is keen to spread kung fu and Shaolin culture using new media, Xinhua reported, and wants people to help build a social network platform, including an account on instant messaging service WeChat.
The positions, advertised on Yuji, a Weibo account for reporters in Henan, are open to all, regardless of gender, age or educational background. They are not required to be Buddhists.
Candidates who can speak and write English at an advanced level are preferred as the job includes cultural exchanges, said Yang Tong, who is in charge of the Yuji account.
A Buddhist follower who has worked in the temple for several years told the Southern Metropolis Daily that the candidates must be prepared to "endure loneliness."
"It sounds very spiritual for people outside the temple. But for people who stay inside the temple, some think they are practicing asceticism. Most of youngsters will think it is too boring."
Yanchong, a monk who works at the Shaolin Intangible Assets Management Center, told Xinhua: "The need arises from internationalizing Shaolin."
The new platform will differ from the temple's current website in that it will be built to better interact with domestic and foreign fans, who come from all walks of life, including many non-Buddhist students and entrepreneurs, he said.
It aims to break down any barriers to let Shaolin fans know Buddhist doctrine, Shaolin kung fu and traditional Chinese medicine better. "Shaolin belongs to the world," Qian Daliang, general manager of the assets management center, told the newspaper.
So far, Yuji has picked out 80 candidates after an initial screening. "The qualities of candidates are far beyond our expectations," Yang said.
At least 20 have an overseas background, with many of them having studied in the UK.
Among the candidates are a project manager from a major property developer and scholars from renowned universities such as Yale and Tsinghua.
Yang said more resumes will be considered over the next few days to ensure the most capable candidates are picked for interview by the temple.
The 1,500-year-old Shaolin temple is controversial due to its active commercial and cultural activities.
It applied for its own Internet domain name in 1996, and its official website was launched in 2001. Seven years later, it began selling meditation costumes, candles, T-shirts, watches and its Shaolin Medical Book on online retail platform Taobao.
Shi Yongxin, the abbot, has been criticized for over-commercializing the ancient temple. Under his leadership, Shaolin now has nine subsidiary companies, including those selling medicines and organizing cultural events.
In 2010, Shi said in a newspaper interview: "We are not commercializing the temple. We just use commercialization to prevent the temple being commercialized."