Survey: Tuition Fee Hike Unacceptable
chinagate.cn by Wang Hongyan, September 2, 2014

Adjust font size: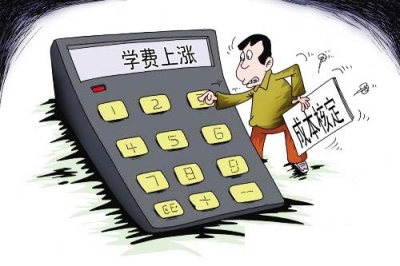 An online opinion poll shows that 76.1 percent of those interviewed objected to raising university tuition, China Youth Daily reported.
The survey results also specified that 82.2 percent of those interviewed said tuition was too high, while 40.0 percent of those interviewed considered tuition an important factor in choosing universities.
"About 1 in 3 students at our university applied for tuition loans and fellowships. I manage to cover tuition and living expense with the help of a fellowship and part-time job. Now, the tuition fee is rising from 3,000 RMB (US$483.9) to 4,000 RMB (US$645.2) and I have no way to deal with the raised fee," said Wang Tian, a sophomore from Guangxi.
An employee of a power supply company said that he has to pay 12,000 RMB (US$1, 935.5) in tuition annually for his two children. The fees are nothing for rich families, but they mean everything to working families like his.
Education experts have presented diverse opinions on the tuition hike. Liu Haifeng, a professor from Xiamen University, claimed that it is normal for universities to raise tuition. Although significant changes have occurred in economic development and university operation expenses over the past ten years, tuition has not been adjusted in accordance with these changes. The national subsidies are far from enough to run the universities, and schools in many countries regularly increase tuition.
But the tuition should comply with national income. It is unreasonable if the increase in tuition exceeds the increase in national income per capita. The 2013 national income per capita for rural and urban residents increased by 7.0 percent and 9.3 percent respectively, while the average province-level university tuition increased by 48.9 percent. It is evident that the tuition fee hike is unreasonable, Professor Zhang Xiaoxiong from Central South University responded.