Ministry: Tuition fee hike "affordable"
chinagate.cn by Wang Hongyan, August 28, 2014

Adjust font size: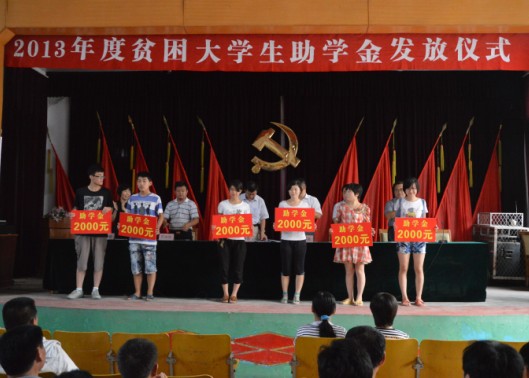 Nine Chinese provinces have raised tuition fees for the upcoming academic semester and another six provinces plan to do the same, on the condition that the tuition fee increase limit expired in 2012, Beijing News reported.
Ningxia Hui Autonomous Region raised by the largest margin, over 50 percent for most of the majors, and nearly doubling the fees for medicine-related majors. China's Ministry of Education responded that the tuition fee hike in Ningxia was reasonable as the original tuition fees were comparatively low due to unadjusted tuition fees for more than 14 years, CRI reported.
The original annual tuition fees for liberal arts-related majors were 3,400 yuan (US$548), 2,600 yuan (US$419) and 4,600 yuan (US$741) in Shandong Province, Ningxia and Jiangsu Province respectively, which were raised to 4,100 yuan ($661), 4,000 yuan ($645) and 5,200 yuan ($839), the Yangcheng Evening News reported.
The new tuition fees account for 8 percent of the average annual income of local urban families and 21 percent for the local poorest rural families. The tuition fees are affordable for most of the local families, an official from the Ministry of Education told the Beijing Review.
However, thousands of poor rural families, whose annual income is less than 10,000 yuan ($1,613), claimed that the tuition fees are too high. In order to cope with "forced" school dropouts, the education department is providing more scholarships, loans and subsidies to poor students. Students from poor families can take out loans for their tuition fees and annual academic subsidies will rise from 6,000 yuan (US$968) to 8,000 yuan (US$1,290), CRI reported.
Following the fee hike, many citizens have requested that universities publicize their expenses, to ensure the tuition fees are properly spent.