Star panda off live broadcast after phantom pregnancy
Xinhua, August 26, 2014

Adjust font size:

A celebrated giant panda was removed from a widely-anticipated live birth after it was discovered she was not actually pregnant.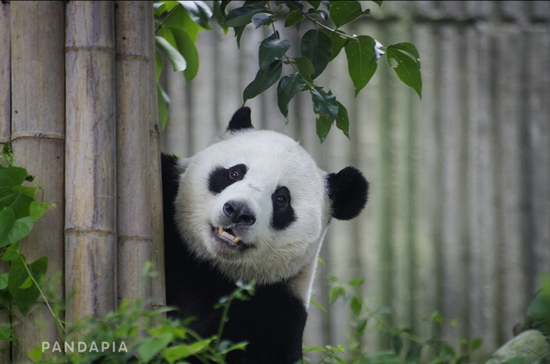 Giant panda Ai Hin. [Photo/Pandapia]
The panda Ai Hin, 6, was scheduled to star in the world's first live broadcast of the birth of panda cubs, but the Chengdu Giant Panda Breeding Research Center told Xinhua Monday that the panda had a "phantom pregnancy."
Phantom pregnancy is common among the endangered bears. Non-pregnant pandas can exhibit prenatal behaviors as a result of progestational hormone changes. But experts said sometimes the pandas, noticing the difference in treatment after exhibiting initial signs of pregnancy, may carry on with the pregnant behavior.
"After showing prenatal signs, the 'mothers-to-be' are moved into single rooms with air conditioning and around-the-clock care. They also receive more buns, fruits and bamboo, so some clever pandas have used this to their advantage to improve their quality of life," said Wu Kongju, an expert at the Chengdu Base.
Ai Hin showed signs of pregnancy, including reduced appetite, less mobility and a surge in progestational hormone in July, but her behaviors and physiological indexes returned to normal after a two-month observation.
Ai Hin was born to panda Mei Mei in December, 2006 in Japan along with her twin brother. The twins quickly became star attractions and were returned to China in 2012.
There are only about 1,600 pandas living in the wild, mostly in the mountains of Sichuan, while about 300 are held in captivity in zoos worldwide. Most pandas in captivity are not good breeders. Only 24 percent of females in captivity give birth, posing a serious threat to the survival of the species.