Government to buy more 'green' cars
Xinhua, July 14, 2014

Adjust font size: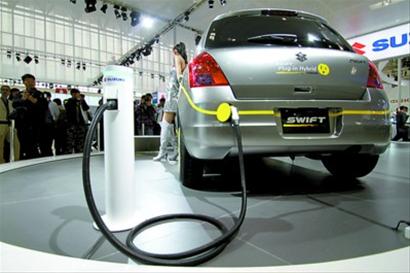 Government agencies across the country will be required to purchase more "green" cars under a plan released yesterday that has been hailed as a big step forward in the fight against pollution and the promotion of the new-energy vehicle market.
Under the plan, drawn up by five central government ministries and departments, at least 30 percent of all cars purchased for official use in the 2014-16 period must be new-energy. After 2016, the requirement will be increased year by year.
New-energy vehicles include electric, plug-in hybrids, fuel-cell and solar-powered models, according to the plan.
The document -- produced by the National Government Offices Administration (NGOA), the National Development and Reform Commission, and the Ministries of Finance, Science and Technology, and Industry and Information Technology -- applies also to government organs and public institutions in regions where controlling small particle emissions has become a challenging task in the fight against pollution, an NGOA spokesman said.
For this year alone, at least 15 percent of the new vehicles bought for local government departments and public institutions located in the Beijing-Tianjin-Hebei region, the Yangtze River Delta, and the Pearl River Delta will be powered by new-energy sources, he said.
To encourage the implementation of the plan, the central government has promised to subsidize all purchases of new-energy vehicles costing less than 180,000 yuan (US$29,000) and has ordered local authorities to build more facilities to encourage their use among the public.
According to the plan, the ratio of charging interfaces to new-energy vehicles should be not less than 1:1.
Also, local authorities should create dedicated parking spaces for new-energy vehicles, while preferential policies will be introduced for "green" cars in the license plate lottery, the plan said.