GM crop trials found in 10 provinces
Ecns.cn, May 16, 2014

Adjust font size:

Field trials of GM crops were found in 10 provinces in China, according to the Legal Weekly.

The field trials were growing over 40 strains of crops such as rice, wheat, corn and cotton. Some of them are undercover, as they didn't get approval from the government and are in hidden locations. They would have remained unknown if not for spot checks by the Agricultural Department.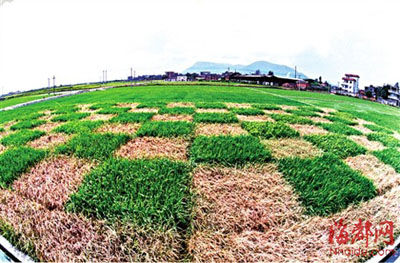 GM rice species turn out to be more resistant to pests and diseases than common ones. [Photo/nhaidu.com] 
On April 11, three Greenpeace members were spotted removing GM rice seeds from Huazhong Agricultural University's Hainan research base.
Although Greenpeace China denied there was theft, the incident drew the government's attention to the management of such field trials. The Agricultural Department recently imposed a strict rule on research labs in order to prevent GM seeds from being stolen.
The government is concerned about leaking research results, but it shows how sensitive GM research is in China, as its health effects are under question.
The spread of non-approved trials can be attributed to researchers' lack of legal knowledge, as they assume GM crops are safe and don't report their experiments to the government.
Also, anonymous experts say the government's strict application process for GM trials may have discouraged many researchers. As a result, they have to turn to underground experiments.
Apart from approved and covert field trials, GM crops have found their way into more farmlands through farmers who steal the seeds.
For example, in Zhejiang's Shangyu city, a strain of insect-resistant rice is very popular among farmers.
Huazhong Agricultural University professor Lin Yongjun said they built a 10-meter high fence and dug a river to protect the trial field, but farmers can still get through them.