WB: Internet use in rural China lags behind
chinagate.cn, May 12, 2014

Adjust font size: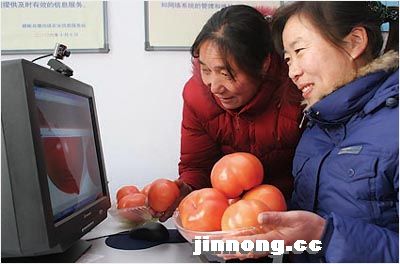 Internet use in China's rural areas lags behind that in cities. While three-fifth of urban Chinese use the Internet, less than a quarter of the rural population do so, and the gap is growing. Access to ICT (information and communication technology) such as the Internet can enhance the lives of rural citizens, provide information about agricultural and off-farm livelihoods, deliver public services, and disseminate educational and health knowledge.
"ICTs can potentially transform China's villages," said Klaus Rohland, World Bank Country Director for China. "The report illustrates how mobile phone and web applications are improving productivity for farmers by facilitating access to agricultural information. Other impactful services that can leverage China's spreading rural information infrastructure include e-learning materials for students; e-commerce opportunities beyond traditional agriculture; and communications tools for fostering social inclusion among the elderly."
The report, titled Information & Communications in the Chinese Countryside: A Study of Three Provinces, offers central and local government policymakers recommendations for enhancing rural informatization. Based on research carried out in three provinces (Shandong, Jilin, and Guizhou), the report sheds light on findings at the grassroots level through surveys and interviews, exploring the nature of demand for ICT services from rural populations, and considers whether this demand is being adequately addressed.
The report also considers the impact from investments in rural ICT in selected provinces, and what can be learned from these experiences. It identifies the key drivers of demand for ICT services from the perspective of the rural population, and highlights some innovative approaches taken to use ICT for agricultural productivity enhancement. A notable feature of the report is an assessment of the role of public libraries whose network extends from major metropolitan centres all the way to the village level.
The report acknowledges the significant progress China has made in extending ICT infrastructure to rural areas. By the end of 2012, all of the nation's administrative villages had been connected to the telephone network, broadband connectivity was available in 88 percent of administrative villages, and there were 156 million rural Internet users. Nonetheless, more needs to be done to narrow the remaining gap in Internet use between urban and rural areas. Further, most rural interventions are generalized, primarily agricultural applications aimed at enhancing farmer welfare with few developed for those with off-farm livelihoods. It is particularly critical to target ICT interventions towards vulnerable groups particularly given China's demographic shift with many young adults moving to urban areas in search of work, leaving behind older people and children.