Orphans in Gov't Custody After Fatal Fire
China.org.cn, January 5, 2013

Adjust font size: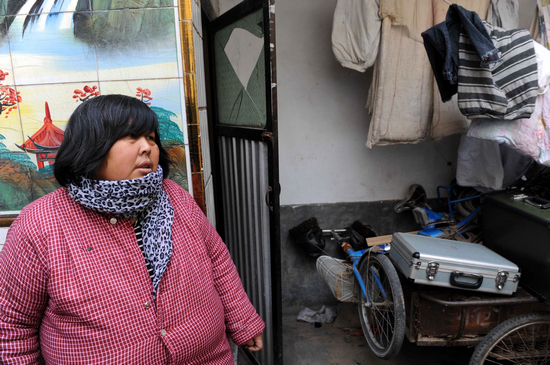 Yuan Lihai, the owner of the orphanage, is investigated by the police at the site of the fire accident  in Lankao County, Henan Province on Jan 4.
Ten children are in government custody after a fatal fire destroyed a private orphanage and claimed the lives of six children and one adult in Henan Province on Jan. 4, 2012.
The civil affairs bureau of Lankao county said two of the children are in the care of the child welfare agency of the city of Kaifeng, while the other eight children have been given shelter at a county rescue center.
Authorities are looking for other options to take care of the children, because the rescue station is designed as a shelter for the homeless, mainly adults, and lacks facilities and services to take care of children.
There is no child welfare agency in Lankao county, said Li Meijiao, an official of the civil affairs bureau.
The orphanage is home to Yuan Lihai, a 48-year-old street vendor well-known for adopting abandoned babies and orphans since 1986.
Local civil affairs officials said both Yuan and the children refused to separate when civil affairs personnel asked Yuan to send the children to government rescue shelters in 2011.
The officials said Yuan had 34 orphans and abandoned children living with her before the fire, including 16 with disabilities or congenital diseases. A few of her charges were adults, including a 20-year-old man who perished in the fire.
Yuan took the older children to school on Friday, leaving the younger ones and disabled children at home. The fire struck Yuan's home later that day, killing four people at the scene. Another three children lost their lives while being taken to a local hospital.
The cause of the fire is still under investigation.