One in ten villagers admitted to colleges
china.org.cn / chinagate.cn by Fan Anqi, June 8, 2016

Adjust font size: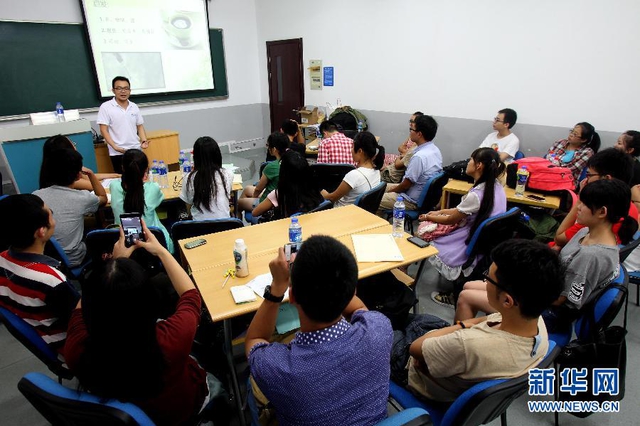 A small village in central China's Henan Province recently came into the spotlight for having sent more than 200 students to college, something rarely seen in the region. "If you also count students who've gone to academies or other institutes, the number is even higher," said an official from the village committee.
Located beside National Highway No.107, the village has relatively convenient location. However, the village still has an old-fashioned appearance and the majority of the 2,100 villagers still work in farming.
Guo Yansheng, the schoolmaster of the village's primary school, has witnessed many of his students go on to colleges or universities.
"I began teaching in 1965, and the school's condition was poor back then. We had only about three dozen students," Guo recalled. "Luckily, positive changes began to take place in 1977, when the school tore down its old dilapidated buildings and built new ones."
"Since then, we have sent students to college every year. This is rare for our region," Guo said with a proud look. The phenomenon can be largely attributed to the fact that education has always been highly valued by the villagers.
"People used to not realize the importance of education," said Guo. "However, when they saw the changes and improvements brought by the admittance to college of some of the village's kids, they began to value education more than anything."
One can find proof in the teaching building – it is the best in the village. "Although we lead a simple life, we don't lag behind in education. We encourage and supervise our children to study hard, telling them how college can be life-changing. Thanks to the government's policy of increasing rural student enrollment in colleges and universities, we now have more opportunities."
The village's primary school has approximately 230 students and a low drop-out rate. However, the schoolmaster expressed worries over teacher shortage.
"We only have 12 teachers at present, including eight substitute teachers. Therefore, the teaching quality cannot be guaranteed due to a lack of young teachers."