Poverty-stricken population in Yunnan ranks 2nd largest
chinagate.cn by Fan Anqi, August 3, 2015

Adjust font size: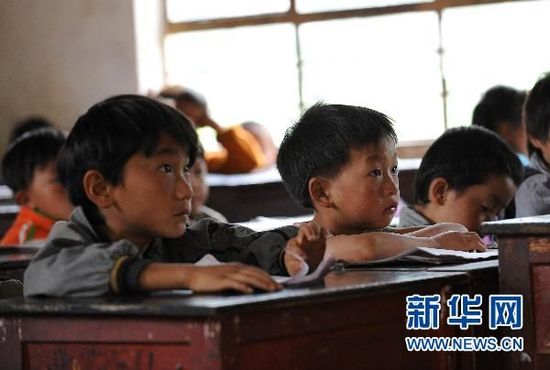 The poverty-stricken population in Yunnan has reached 5,740,000, ranking 2nd largest nationwide. The number of impoverished districts and counties as well as key counties in the national poverty alleviation plan ranks the highest, data from Yunnan Provincial government shows.
Wu Sui, Deputy Secretary of the Poverty Alleviation and Development Leading Group Office of the Yunnan provincial government, said, "Yunnan has 91 impoverished districts and counties and 73 key counties for the national poverty alleviation plan, ranking first in China. Moreover, Yunnan shoulders the responsibility of frontier security, ethnic unity, mountainous area development, as well as poverty reduction, in which Yunnan has become a main battlefield."
Yunnan has invested 18.318 billion Yuan (US$2.951 billion) in a special fund for poverty alleviation over the last four years. The fund has improved the financial conditions of 4.4 million people and per capita income of farmers in impoverished areas has increased from 3,747 Yuan (US$604) to 6,314 Yuan (US$1,017.)
Wu said that Yunnan has gathered some valuable experiences in poverty reduction, which can be examples for other regions in China. Nonexistent in other provinces, Yunnan established laws to ensure ample financial investment from the central government. According to regulations on Yunnan's rural poverty alleviation, provincial capital should be allocated to special poverty relief funds, with no less than 30% of that distributed from the central government each year. The enactment of that law guaranteed sufficient financial support for poverty alleviation by legal means.
Although Yunnan has achieved progress in poverty reduction, the task of eliminating absolute poverty is still a massive undertaking. Yunnan strives to lift 88 key counties out of the Poverty Alleviation Plan before 2020.