Int'l Partnership on City Waste Water Technology Transfer
chinagate.cn, March 22, 2015

Adjust font size: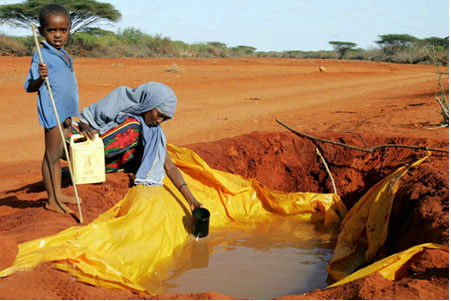 The Partnership of City Waste Water Technology Transfer aims to promote the communication among cities of China and Brazil with other developing countries to mobilize more resources from local authorities and private sectors with the assistance of international organizations.
This idea is to bring together countries where wastewater treatment technologies exist and link them with countries in need of these technologies to foster South-South cooperation for experience sharing and technology transfer. The initial countries will include, from Asia (China and Indonesia), from Latin America (Brazil and Peru), and from Africa (Egypt, Kenya, Morocco, Mozambique, Nigeria, Ghana and Senegal). International investment banks, such as ADB, AfDB or World Bank will also be invited.
The Partnership is expected to build up the information hub and clearinghouse of waste water technology to facilitate the investment from financial agencies and private sectors.
With the rapid economic development of China, "China and the World" becomes one of the priorities for UN China. South-South Cooperation on ecosystem management, green economy has been developed by China and UNEP, and more potential activities are to be promoted with national partners to bring developing countries together.
UNEP GPA (Global Programme of Action for the Protection of the Marine Environment from the Land-based Activities) is a non-binding multilateral agreement which addresses the connectivity between terrestrial, freshwater, coastal and marine ecosystems. The GPA's priority source categories, since 2012, are marine litter, nutrient and wastewater and give a focus on developing partnerships in these three priority areas which has a directly relationship with land activities and consumption styles of the society.
UNEP China together with other UN key agencies are promoting Sustainable Consumption and Production (SCP) as a selected priority in China, to raise the awareness of consumers to impacts from their lifestyles. As the results of the promotion of Green Economy and SCP through the cooperation with government, UNEP also gains more engagement and interests of national and international partners, including private sectors, to mobilize more resources.
On the other hand, in the past several decades, China has made many cost-benefit efficient technologies on waste water treatment and built treatment plants under the national plan for clean water access to achieve MDG goals. Most developed and mega cities in China are distributed along the coastal areas, such as Shanghai, Guangzhou and Xiamen, and there are many experiences and technologies on waste water treatment. Meanwhile, many coastal cities have realized the impact of water quality on the ecosystem and city's sustainability.
It is also realized that the waste waters in many developing countries are untreated, especially in African and Latin American cities. This discharge of waste water will bring threats for ecosystem and human health and lost potential for adding value to dealing with wastewater.
The challenges faced provide the opportunity for experience sharing and South-South cooperation on city waste water treatment related to the marine environment.
The main cities in China will include Beijing, Tianjin, Shanghai, Guangzhou and Xiamen. More cities can be invited to join based on their interest and resource capacities. International cities will be Jakarta, Rio de Janeiro, Lima, Cairo, Nairobi, Rabat, Maputo, Lagos (& Port Harcourt), Accra, Bali and Dakar.
UNEP will collaborate with local authorities to identify the city waste water challenges and ecosystem management issues as well as best practices and technologies from private sectors, establish the mechanism and the Partnership for technology transfer. Forums will be organized in China and a UN South-South Expo in Kenya. Participation from private sectors will be leveraged through local authorities and research institutions. UNEP will provide the international network and coordination.