Huge potential in China-Africa sewage treatment tech transfer
chinagate.cn by Jiao Meng, September 19, 2014

Adjust font size: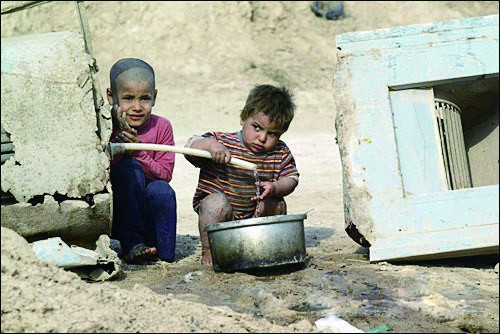 Many residents in African countries still don't have access to safe drinking water [file photo]
Many cities in Africa face huge needs in wastewater treatment, and a forum held Wednesday in Beijing suggested  cities in China could share their experiences through technology transfers.
Jointly organized by UNEP, China Beijing Environment Exchange and All-China Environment Federation, the "International Forum on City Wastewater Technology Transfer" is part of a global partnership to introduce relevant wastewater treatment technologies from China to other developing countries.
The objective is to bring together countries with advanced wastewater treatment technology and those without for experience-sharing and technology transfer, as well as to mobilize resources from local authorities and the private sector.
Professor Chai Xiaoli of Tongji University shared initial results of research into the feasibility of China's sewage treatment technology transfer to African countries, as the first step towards building up an information hub and clearinghouse on such technology.
Professor Chai said wastewater treatment was akin to "luxury goods" for many African cities. "Since many countries in Africa don't even have a sewage pipe network, wastewater is discharged without treatment. Even if we can help them set up a sewage plant, the high operational costs and lack of technical personnel remain long-term barriers."
Meanwhile, Li Anfeng, an expert from the Beijing Municipal Research Institute of Environmental Protection, believed the experience and lessons in China's rapid urbanization process could become important references for African countries.
"The first step to realize sewage technology transfer is to establish an effective mechanism in which the capital and talent available in this sector from China can be matched to suitable local projects," Li said.
"Wastewater treatment plants need a lot of money, which is why they are not the first choice for many African countries. Instead, simply-equipped filter ponds are very popular in rural areas and slums," he explained.