Parental Education Needed for Left-behind Children
china.org.cn / chinagate.cn by Guan Weiwei, March 13, 2013

Adjust font size:

The large-scale migration of people from rural to urban areas combined with the fast pace of urbanization has brought great changes to China's social economy, yet also many problems, such as the education of left-behind children. This issue has attracted great attention from the deputies to the 12th National People's Congress (NPC).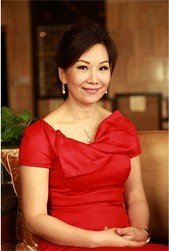 Zhai Meiqing, a deputy to the NPC and president of Heung Kong Group
Zhai Meiqing, a deputy to the NPC and president of Heung Kong Group, submitted a motion concerning the education of left-behind children. She suggested that nationwide parental supervision of left-behind children be added to the public service system.
Statistics by the All-China Women's Federation show that China counts nearly 58 million left-behind children, many of whom are susceptible to drowning, traffic accidents and other misfortunes due to a lack of family care.
"Most of the left-behind children live with their grandparents or at boarding schools and lack the proper parental love and care which in turn harms the children's safety, health, education, psychology and overall moral development," Zhai said.
The importance of parental education is usually ignored due to the low educational level of children's senior families, she added.
Zhai proposed that the nationwide introduction of a parental education system be set up and funded by the government. Let parental education become one of the functions of villages' and local communities' service centers in order to secure a caring, safe and healthy environment for the left-behind children to grow up in.
The issue of left-behind children is not a single family's problem, but a problem facing all of society.