Impossible to Publish Unified Gaokao Reform
China.org.cn, March 11, 2013

Adjust font size:

It is impossible to publish a unified Gaokao (China National Higher Education Entrance Examination) reform plan across China in the near future, said Minister of Education and NPC deputy Yuan Guiren when taking interviews after the Second Plenary Session of the First Session of the 12th National People's Congress on March 8, 2013.

The educational department in each province should take a proactive attitude and create reform policies that suit the local circumstances, Yuan stated. The economic and social background, the needed number of migrant population and the capacity of schools should be all taken into consideration, said Yuan. Currently, the reform is especially pressing in the municipalities of Beijing, Shanghai and Guangdong Province while other localities are less affected, Yuan added.

He expressed that the Beijing Municipality has vowed to issue the new detailed Gaokao reform policy this year. However, he emphasized that we should stick to the Gaokao system in principle as to ensure both rich and poor of equal opportunity.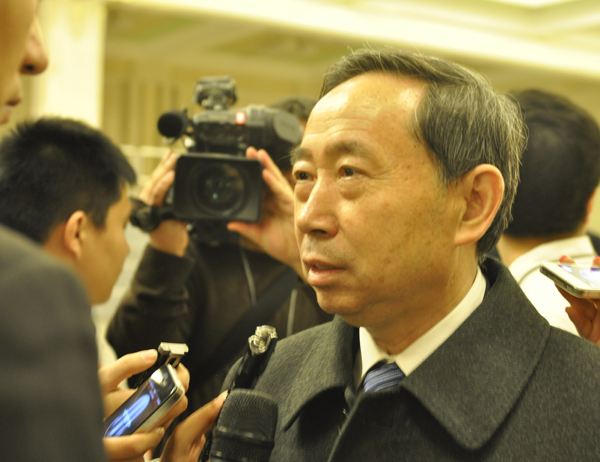 Minister of Education and NPC deputy Yuan Guiren was taking interviews after the Second Plenary Session of the First Session of the 12th National People's Congress on March 8, 2013. [China.org.cn]