Enhancing the Openness of the World
China Today,November 23, 2018

Adjust font size:

Trade Protectionism Unpopular

The Trump administration escalated its trade friction with China on September 17 by slapping 10 percent tariffs on about US $200 billion worth of Chinese imports. A week later, China published a white paper to clarify facts about China-U.S. economic and trade relations, demonstrate its stance on trade friction with the United States, and seek reasonable solutions.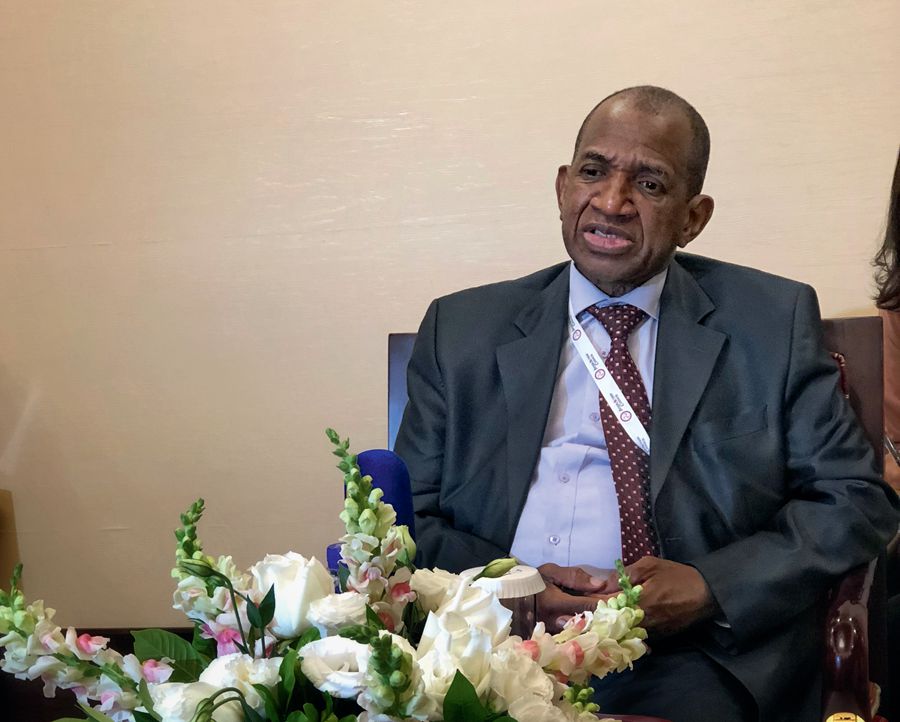 Kabine Komara, former prime minister of Guinea.
While safeguarding its national dignity and core interests, China is firmly committed to the sound development of China-U.S. economic and trade relations, to the reform and improvement of the multilateral trading system, and to furthering its reform and opening-up. In contrast, U.S. President Donald Trump publicly emphasized his rejection of globalism and global governance mechanisms again at the United Nations General Assembly on September 26.
Barely over a month later, more than 2,800 companies hailing from 130-plus countries and regions attend the first CIIE, 80 countries hold exhibitions in Shanghai to showcase their development achievements, and three international organizations participate in the event. At the opening ceremony, multiple heads of state and government appear. All these are tantamount to declaring the bankruptcy of trade protectionism in the world.
"Trade protectionism has a very negative impact on the current world trade system," former prime minister of Guinea Kabine Komara told China Today in an interview while attending the 35th annual conference of the InterAction Council in Beijing on September 28.
"The WTO was established to address those disputes. Failing to recognize the role of that institution, trade protectionists imposed sanctions. That's going to defeat the system," Komara said. He believes the majority of the world is against protectionism.
He applauded China's call to go back to the WTO mechanisms and China's multilateralism and free trade stance. He said, "Sooner or later, good sense will prevail." He believes that the first CIIE provides a fantastic platform for countries to promote their trade.
Komara emphasized, "We need to cooperate. Trade is essential to economic development. Without trade, you cannot improve a country's conditions, and you cannot have peace. So trade is a key for peace and cooperation, and isolation is an impossible reality."
Former Prime Minister of Hungary Péter Medgyessy indicated that the first CIIE fully demonstrated China's endorsement of globalization and its position of multilateralism. "I'm a supporter of globalization. A trade war does nobody good. I think the position of China is clear. I support multilateralism," Medgyessy told China Today.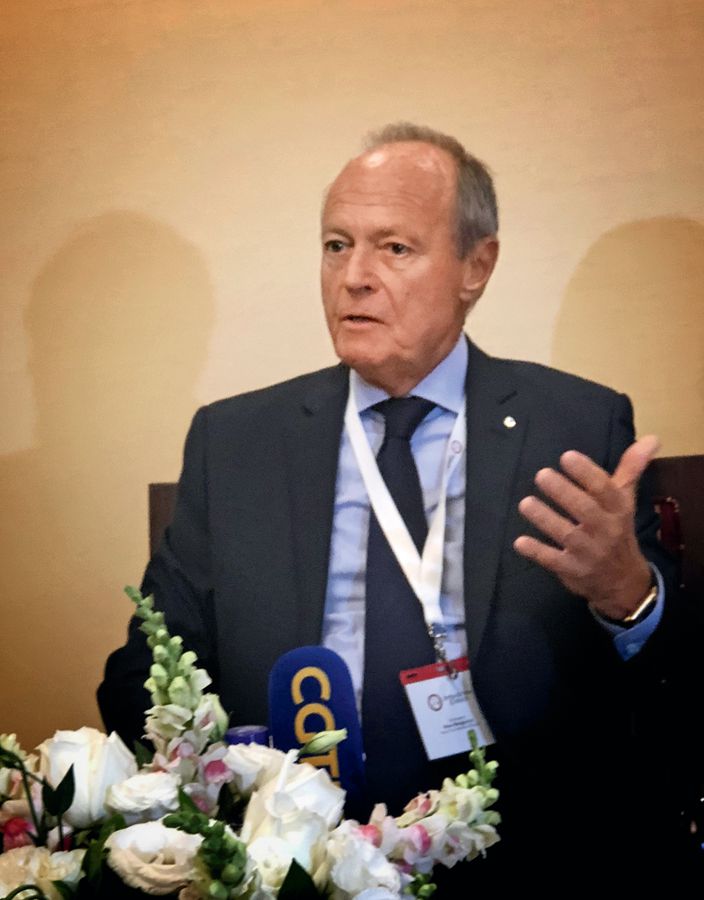 Péter Medgyessy, former prime minister of Hungary
Photos by Zhang Hui
"We produce cars and components of cars. And the biggest buyer is China," Medgyessy said. He hopes via the CIIE, the bilateral trade between China and Hungary can achieve new breakthroughs.
"You know, everybody is fearful because of the trade war. All the countries are touched. The weakest countries will suffer more, and the strongest can survive easier," the former Hungarian prime minister pointed out. He went on to say, "Hungary is a quite developed country, but not really on the level of the most developed countries. So Hungary can be touched by that [trade war]." Medgyessy called on the parties concerned to find ways as soon as possible to settle trade disputes, lessening global impact.