The Mysterious Origin of Ge Ware
China Today by Song Xiaoyan,April 20, 2018

Adjust font size: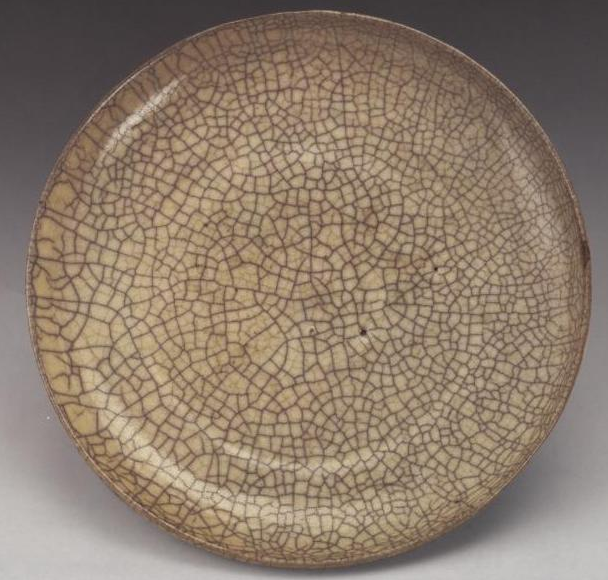 Ge porcelain plate of Song Dynasty
There are different stories about Ge porcelain. It has been a dream for numerous collectors to possess a Ge porcelain ware. Ge porcelain wares feature a classical crazing pattern that resembles cracking ice. Its glaze is bright and smooth, with thick and thin lines interweaving with each other. The thick lines are called "iron wires" and the thin lines are called "golden threads."
The thick lines are long bluish-black lines intersecting each other. The crackles are formed on the surface while it is taken out from a kiln. Craftsmen filled the crackle with carbon black pigment when it is still hot, forming the thick dark lines. The thin and small lines are normally winding and appear iron oxide red and iron oxide yellow. The color depth is decided by the time it spent buried underground. The longer it stays in the soil, the more iron permeates into the crackles, making the color deeper.