The Mysterious Origin of Ge Ware
China Today by Song Xiaoyan,April 20, 2018

Adjust font size:

In the early days of the last century, a once tranquil small village in Longquan City, Zhejiang Province was suddenly filled with hundreds of people desperately excavating for porcelain wares every day, as the place is said to be the location of a Ge kiln, one of the five most famous kilns of the Song Dynasty (960-1279). The porcelain wares produced here are known as Ge porcelain ware. With only about 100-odd works having survived to date, rarity makes Ge porcelain, even its broken pieces, very precious.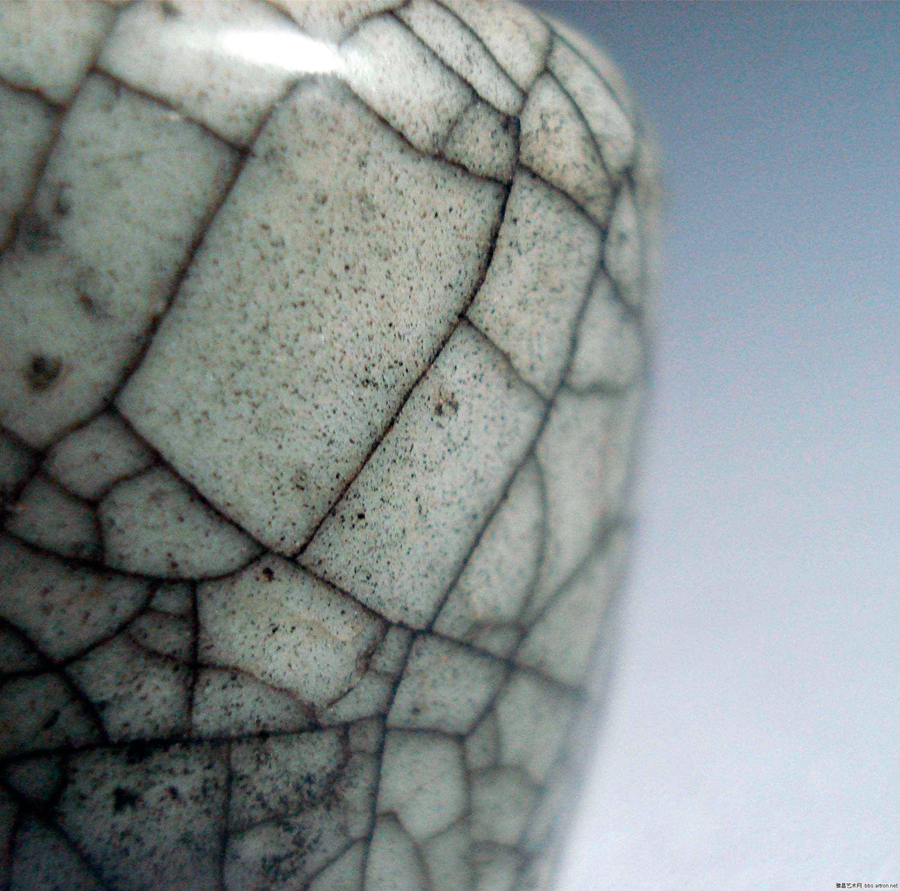 The origin of Ge porcelain still remains mysterious – neither the exact site of any Ge kiln nor historical records of the Song Dynasty about the Ge kiln have been found. What people have known about it all come from incoherent records with the earliest one only dating back to the Yuan Dynasty (1279 -1368). For a long time, the Ge kiln has been a much researched topic for archaeologists, experts on ancient porcelain wares, and collectors. People, based on the descriptions in historical records, come to Longquan, in hope of finding the site of the Ge kiln. However, nearly one century has passed, people have not made big progress in this regard, making the Ge kiln and its porcelain even more mysterious and attractive.
The body of Ge porcelain ware is made of sand or clay. The wall is either thin or thick, with varying shades and hues of black, grey, dark grey, light grey, and yellowish brown. Its glaze features different colors including lavender grey, moonlight white, putty, and bluish yellow. The diversity make people believe those pieces of works were produced by different kilns. The Ge porcelain wares are similar to Guan porcelain, which were produced by Guan kiln, another famous kiln of the Song Dynasty, in terms of style and porcelain aging indicators.