China's New "Four Inventions" and More
China Today,October 24, 2017

Adjust font size:

Reflections on a Changing Lifestyle

These aforementioned Chinese innovative applications of solutions epitomize the changing lifestyle in the Asian country. During my years working in France, I was impressed by the ease and comfort of local living. But on returning to China four years ago, I found my habits formed in Europe to be obsolete here.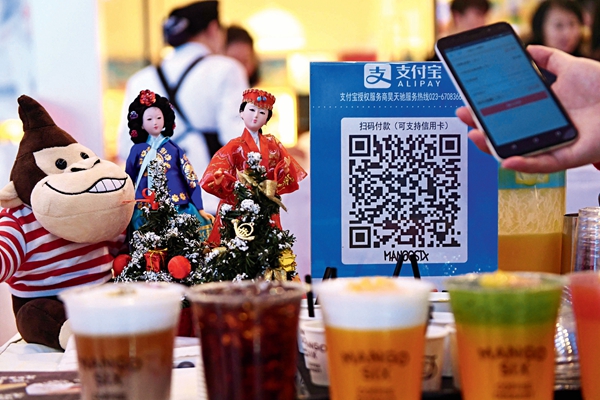 A customer pays through Alipay at a shopping mall in Chongqing on December 10, 2016.
For instance, I was a regular visitor to the post office in France. In China everyone uses express mail, but no one bothers going to the post office. Dial a number and a courier will appear at your door in no time. Private express mail companies are steadily encroaching on the turf of the post office with a barrage of new ideas and services. Not long ago, two stacks of drop-off and pick-up lockers were set up in my neighborhood. Whenever I have something that needs to be delivered, I leave it in a locker, input the relevant information and pay through my mobile phone. It is soon sent to its destination safely and swiftly. It really is that simple.
Uber and similar services are banned in France. In China, online car-hailing is all the rage. If I'm going to give a lecture in Shanghai, I book a car from UCAR to pick me up at the local airport at a said location and time, and find it waiting there when I arrive. I have had discussions with several drivers of car-hailing drivers about their competition with conventional taxies. The latter are not always available when needed, while car-hailing services are designed to meet a customer's needs, such as pick-up location and time, and the car model. The payment is made through mobile phones, with no cash changing hands. Many old-fashioned taxi drivers have joined the growing car-hailing service fleet in China.