Sharing Economy in Full Swing
China Today,September 13, 2017

Adjust font size:

Access Instead of Ownership

The sharing economy is a new business model where people can have access to goods and services by directly paying the owners. It aims to integrate and better utilize idle resources like goods, labor, educational resources, and medical and health services. It focuses on enabling access instead of ownership, while the sharing of unused goods, technology, and other resources will generate profits.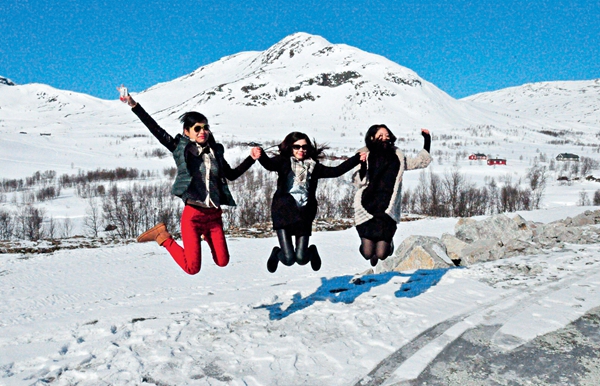 Personalized travel service is getting popular in China.
The development of the Internet, especially mobile Internet, has provided fertile soil for the sharing economy to grow. According to PwC's data, the global revenues of the sharing economy will soar to around US $335 billion in 2025.

In October 2015, the Proposal on Formulating the 13th Five-Year Plan for National Economic and Social Development (2016-2020) and the Communiqué of the Fifth Plenary Session of the 18th CPC Central Committee proposed developing the sharing economy. That marked the first time the sharing economy was included in the strategic plan of the Party and the nation. In March 2016, 10 Chinese ministries, including the National Development and Reform Commission, jointly issued guidelines on promoting green consumption, which stated that efforts will be made to support the development of the sharing economy, encourage the effective utilization of unused private resources and develop ride-hailing platforms, private car rental, short-term rentals, and even the swapping of used goods.
Airbnb is the largest global online market for short-term rentals. It represents the earliest form of the sharing economy. It serves as a broker to connect tourists who are searching for a place to stay and hosts who have empty houses or rooms to lease. Without running costs of a traditional hotel, by hiring a few employees and purchasing some servers, a business can grow and make profits. Now Airbnb has over 1,600 employees, who jointly manage over two million available rooms for rent in 191 countries around the globe.
In China, xiaozhu.com, a short-term home-rental site, is quite similar to Airbnb. Currently, the company has over 100,000 listed homes in over 250 cities across China, with its total volume of business transactions exceeding RMB 1 billion in 2016.
Xiaozhu.com started with single rooms, with its clients being mainly young people looking for a place to stay during graduation trips or while job-hunting. However, as the concept of renting short-term grew popular, the company attracted a growing number of clients aged from 20 to 30. Their needs are more diverse: some need a place to stay on holidays or business trips and some need to rent an apartment during hospital visits in more developed cities.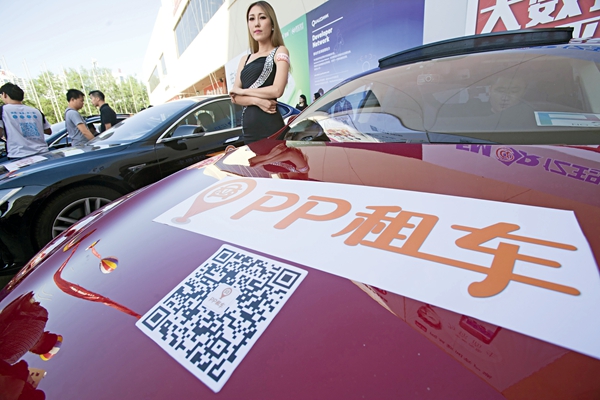 The PP Car Rental is exhibited as a form of the sharing economy at the 2014 China Internet Conference on August 26, 2014.
Chen Chi, the founder of xiaozhu.com, is very confident about his business. He said that the core idea of xiaozhu.com is to connect the hosts with guests. The advantage of this model is that we don't need to pay to run a hotel or hire employees; we just help hosts to utilize their empty apartments. What we focus on is helping to build trust between the hosts and guests, as they don't know each other beforehand.
"China has a large population and people need to travel and move. China also has many empty houses and apartments. If those idle resources can be utilized to offer travelers a better experience, the market potential could be huge," enthused Chen.