Sharing Economy in Full Swing
China Today,September 13, 2017

Adjust font size:

PICTURE this: you are working in the office and your car is in the parking lot, doing nothing – and you have to pay for parking! What if you could make some money with this idle car?

The answer to this question first appeared a few years ago. In 2013, PP Car Rental (now Start Car Rental) launched a business aiming to increase transport by improving car utilization, while bringing revenue to car owners.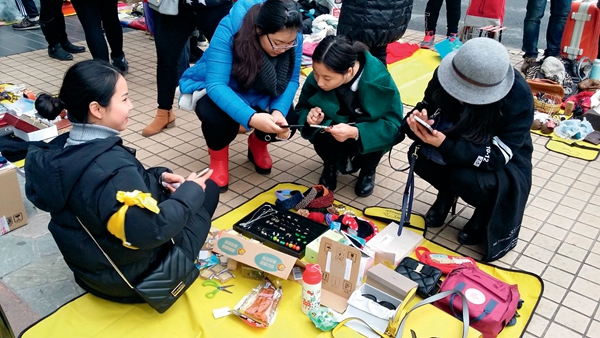 Taobao launched the Xianyu marketplace, which is a secondhand goods market that offers another channel for consumer to get what they want at prices they can afford or make a little money by selling things they no longer need.
So far, its service is available in 16 large cities, with 600,000 car owners and one million clients registered. This new model of how cars are used is becoming popular. In February 2017, Atzuche, one of its competitors, raised nearly RMB 400 million of funding.

In the last couple of years, the sharing economy has significantly changed our everyday lives in terms of clothing, food, housing, and transportation. Take transportation for example. Didi Chuxing, a ride-hailing app, has made daily trips to work more convenient and the bicycle-sharing service has made the first and last kilometer of a commute a more pleasant experience.
According to a report released by the Sharing Economy Research Center under the State Information Center, China's sharing economy sector saw deals worth some RMB 3.45 trillion in 2016, a 103 percent increase over the previous year. During that period, 600 million people were involved in the industry, up 100 million from the previous year.
The report also predicted that the sector will grow at an average annual rate of 40 percent over the next few years, and will account for more than10 percent of the country's GDP by 2020.