Chinese Ambassador to Japan: Bilateral Relationships Improve and Progress
China Today, April 26, 2017

Adjust font size:

Japan, an important neighbor of China, remains an important focus for China's diplomatic strategy. The bilateral relationship became strained due to historical issues and the territorial dispute over the Diaoyu Islands. But recently, diplomatic relations have been improving with a series of encouraging people-to-people exchanges.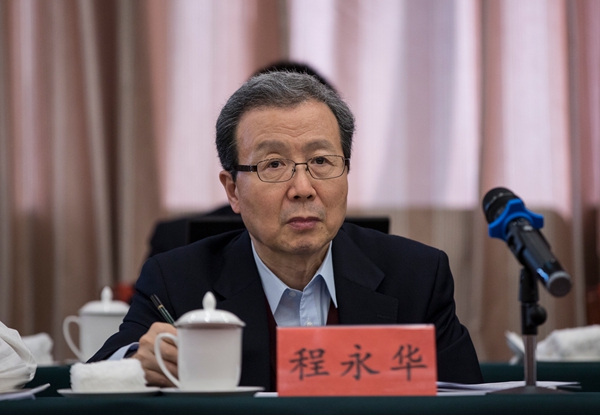 During the annual "two sessions" held in Beijing in early March, Chinese Ambassador to Japan, Cheng Yonghua, who attended the meeting as a CPPCC member, gave an exclusive interview to China Today. He shared his views on the Sino-Japanese relationships, China's method of handling disputes and people-to-people exchanges, and expressed his hopes for the healthy and steady development of the relationship.
Willingness to Improve Relations
The year 2017 marks the 45th anniversary of the normalized relationship between China and Japan. It's a key time for the improvement of diplomatic relations, Ambassador Cheng said, as the two countries could carry out a series of commemorative activities as a way of promoting the relationship.
"President Xi Jinping and Prime Minister Shinzo Abe agreed to improve bilateral relations during their meeting at the Hangzhou G20 Summit last September," Cheng said. At that time, President Xi stressed that the Sino-Japanese relationship will roll back unless it is augmented, so efforts should be made to constantly advance the relationship. The 45th anniversary of the normalization of diplomatic relations presents an ideal opportunity.
The ambassador said President Xi had noted that "China and Japan are neighbors who cannot move," so both sides should boost positive elements while reducing negative ones. Prime Minister Abe agreed with Xi's remarks during their meeting.
"Improving the bilateral relationship is the common desire of both governments," Ambassador Cheng commented. "So both countries – government and society – should move in this direction."
On the occasion of the 45th anniversary of the normalization of Sino-Japanese relations, the ambassador stressed that both countries should reflect on the significance of the decision, made 45 years ago. It had not been an easy one, he added, but the two sides eventually reached a consensus on principles and rules to govern future relations.
Since 1972, when the Sino-Japanese Joint Statement was issued, the two countries have signed four political documents. Regarding recent divisive issues, both sides reached a further four-point consensus in 2014. All the documents underline the basic rules for developing bilateral relations, which in themselves became a positive element in the relationship.
"Should any problems appear, we have the rules to follow and we can discuss them," said Ambassador Cheng. "But we should prevent any Japanese politicians, in the course of pursuing their own personal interest, from making trouble or scaling up the confrontation – all this undermines the rules."
After reviewing Sino-Japanese relations in recent years, Ambassador Cheng concluded, "Bilateral relations stalled or have been very complex over the last few years, with problems emerging from time to time." He is concerned, in particular, about the cooling down of people-to-people exchanges and impaired impressions between the two peoples about each other. "We should spare no effort in promoting face-to-face communication between our peoples, as well as between all areas of society," Cheng said. "Mutual understanding will lay foundations for improved diplomacy."