Governance performance is declining, study finds
China Daily, September 5, 2016

Adjust font size: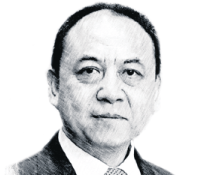 Qi Ye, director of the Brookings-Tsinghua Center for Public Policy
The ability to solve problems is declining in most industrialized countries, with the trend becoming obvious in the past two years, according to a study by a top Ger-man think tank.
The annual study, known as the Sustainable Governance Indicators, was released by Bertelsmann Stiftung last month.
Although China was not included in the study, Qi Ye, director of the Brookings-Tsinghua Center for Public Policy, said the nation has made significant progress in its governance capability since the end of 2012, when the current leadership took power.
President Xi Jinping has focused on economic restructuring, poverty alleviation and radical anti-corruption measures at home, and a cooperative win-win global strategy, Qi said.
The report comes at a crucial time as China prepares to host its first G20 Leaders Summit in Hangzhou this weekend.
It shows the United States' governance performance fell below the average for the 41 industrialized nations of the Organization for Economic Cooperation Development and the European Union.
Sweden ranked first, followed by Switzerland and Germany. Of the largest national economies, only two G7 countries, Germany and the United Kingdom, are among the top 10. The study applied 136 indicators to assess the government actions and reforms of all countries in the EU and OECD. More than 100 international experts took part in the study, published every year since 2009.
The research team also points out that, from the financial and economic crisis to climate change, terrorism and international migration flows, problems are becoming increasingly global.
"Yet there are fewer opportunities for mutual problem-solving because (right-wing) populist movements are gaining ground in a number of OECD and EU countries and placing particular national interests ahead of the objective of joint international policy solutions," the report said.
Qi at the Brookings-Tsinghua Center said the progress in China is due to four achievements at home and abroad.
First, the nationwide anti-corruption campaign has built political solidarity between the people and leadership. Second, China has maintained an enviable economic growth at an annual rate close to 7 percent, higher than almost all major economies, despite the economic slowdown. Third, environmental regulations are at their best, with more stringent legislation, tougher enforcement and better compliance.
"And fourth, China's capacity in global governance has been enhanced significantly," he said.
Daniel Schraad-Tischler, a senior analyst at Bertelsmann Stiftung, said the decline in problem-solving capacity, due to political polarization in many countries, represents a massive challenge, given the growing number and intensity of transnational problems and crises.
"With regard to transnational challenges such as terrorism, global migration flows, climate change, resource scarcity and growing social inequality, we would need governments that are capable and willing to act in a long-term-orient-ed, internationally coordinated manner," he said.
G20 members bear a strong responsibility to act together in order to promote global public goods, he said.