The last lecture of "micro-primary school" in mountains
chinagate.cn , July 15, 2015

Adjust font size: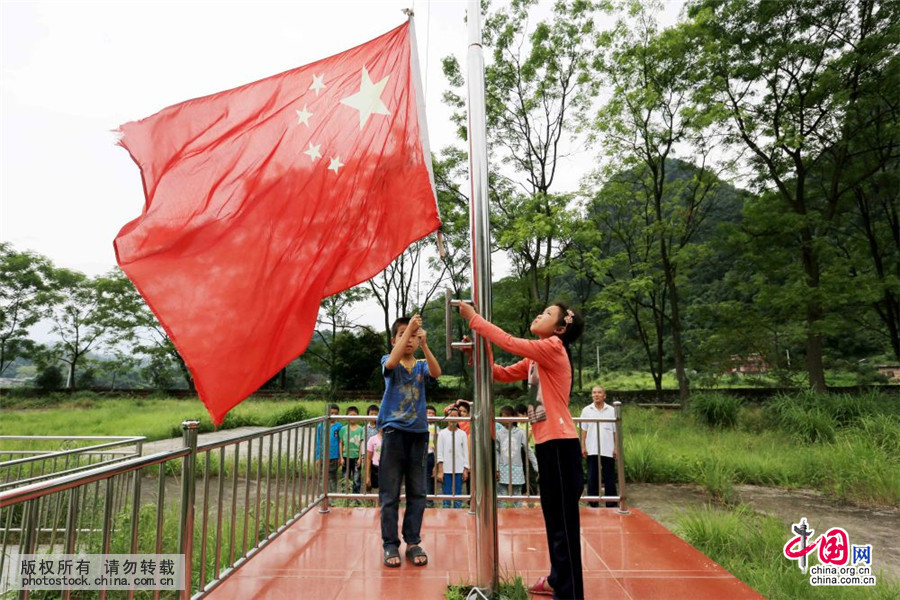 Pupils at a primary school at Jizhao Village, in rural area of Liuzhou, Guangxi, are holding a flag-raising ceremony on July 6, 2015. It is the last day of the 2015 spring semester, and pupils will begin their summer vacation after the final exams. [Photo by Tan Kaixing / Chinagate.cn]
Located in Dashi mountainous region, the "micro-primary school" is composed of 15 third-grade students and two teachers. The two teachers will retire at the end of the year, and then the students will have to transfer to another school at town center, to have their fourth year. To wave goodbye to this semester, they hold a flag-raising ceremony and the last joyous PE class.
(Translated by FAN Anqi)