Antitrust law may reshape vehicle sector
China Daily, January 6, 2015

Adjust font size: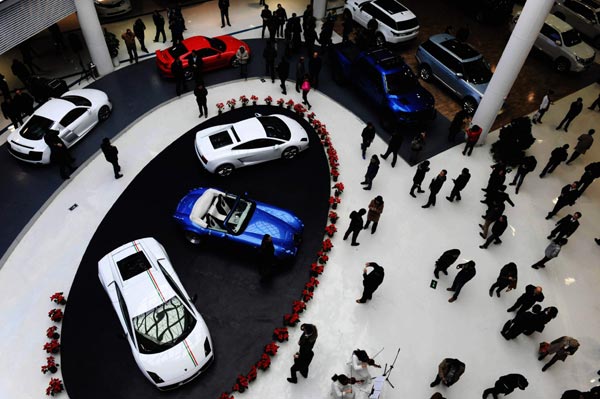 Potential buyers examine imported cars at the International Automobile Mall in Qingdao, Shandong province. Based on the feedback given by PwC and Strategy &, enforcement of the antitrust law will almost certainly have important consequences for the shape and structure of the auto industry in China. [Photo/China Daily]
PwC and Strategy &'s new survey of vehicle industry experts sheds light on the expected impact of antitrust law enforcement on the automotive value chain in 2015 and beyond.
The latest guidelines on China's antitrust law, jointly issued by 10 government ministries in September, the renewed discussion on parallel imports in the China (Shanghai) Pilot Free Trade Zone in November, and the Automobile Dealers Association's letter on dealer inventories and original equipment manufacturers' controls in December-these will likely be the catalyst for significant change, according to the survey by PwC and Strategy &of more than 30 executives involved in the automotive sector.
The survey's findings point to important implications for revenue, compliance and the competitive environment across the entire vehicle value chain, including manufacturers, after-sales parts suppliers, dealerships, independent repair shops, and, of course, consumers.
The survey also underscores how much will depend on regulatory development and enforcement. For instance, will regulators look next at decoupling OEM control over dealerships once automakers no longer control aftermarket players? Will enforcement remain "high level" or will regulators drill down into cross-region sales restrictions, minimum vehicle sales prices and sales targets?
Findings from the survey suggest that the after sales parts industry will emerge as the big winner from the new regulations. These players will now be able to supply spare parts directly to both independent repair shops and to so-called 4S dealers (sales, service, spare parts and surveys).
For manufacturers, the implications may be nuanced. Experts consulted by PwC expect that vehicle producers will experience tangible price and margin reductions.