China's oldest Taoist temple completes renovation
CRI, January 5, 2015

Adjust font size:

Guangrenwang Temple, a 1,180-year-old Taoist Temple in Longquan Village in Ruicheng County in Northern China's Shanxi province, has been completely renovated and refurbished.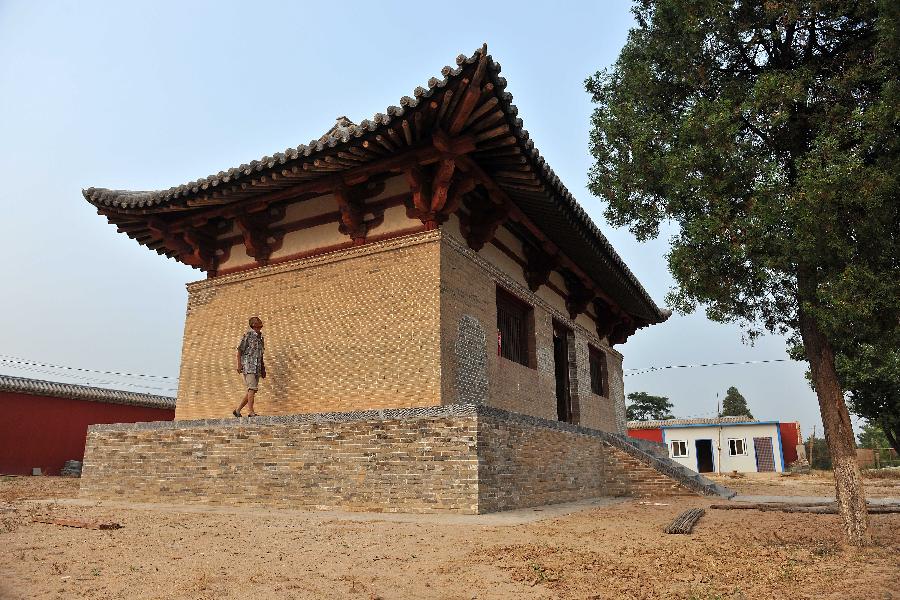 The Guangrenwang Temple is seen being repaired in this photo taken on August 5, 2014. [File Photo: Xinhua] 
The State Administration of Cultural Heritage had invested 1.3 million Yuan (about 210,000 U.S. dollars) for the renovation project that took one and a half years to complete. The temple compound was severely damaged due to long-term disrepair.
The damaged roofs, cracked exterior walls and deteriorated components of the temple's main hall have been repaired, as well as the Qing Dynasty opera stage in the temple.
Due to the altering of rafters and walls in previous refurbishment in 1958, which has caused a loss of the architecture's Tang flavor, this time's renovation aimed to restore its original style.
Guangrenwang Temple, which was built in the Tang Dynasty, is regarded as China's oldest existing Taoist temple. In 2001, the State Council listed the temple as a key national cultural relic and declared the area as a protected zone.