Beijing kitchen water consumption half that of Shanghai
chinagate.cn by Jiao Meng, January 4, 2015

Adjust font size: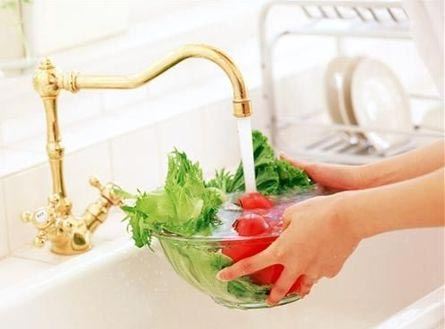 Kitchen water consumption in Shanghai is twice that of Beijing, a survey conducted by environmental-protection NGO All-China Environment Federation revealed at the Water Resource and Health Forum held in Beijing.
The international department of All-China Environment Federation has been developing instruments to monitor real-time water and electricity consumption in order to collect data on residents' living habits and kitchen water consumption since 2013 with help from Germany's University of Bonn and Beijing University of Technology. The research team used these tools to conduct a two-week survey of kitchen water consumption and sanitary conditions for 60 families from Beijing and Shanghai.
The results show that the tableware of 23 families tested positive for the presence of staphylococcus and colibacillus after washing. The total number of bacteria in Beijing was 45~5.20×106 cfu/ml in Beijing and 15~6.99×106 cfu/ml in Shanghai.
Additionally, Beijing residents preferred to turn off the tap between washing individual dishes while Shanghai residents generally preferred to keep the water running. Beijing residents preferred to use large containers like basins to wash vegetables and dishes while Shanghai residents preferred to use running water.
As a result, average kitchen water consumption in Shanghai was 130.94 liters, with most families using under 150 liters; the average consumption in Beijing was 62.60 liters.