Apple's Tim Cook: CNN Money's Best CEO of 2014
CRI, December 24, 2014

Adjust font size: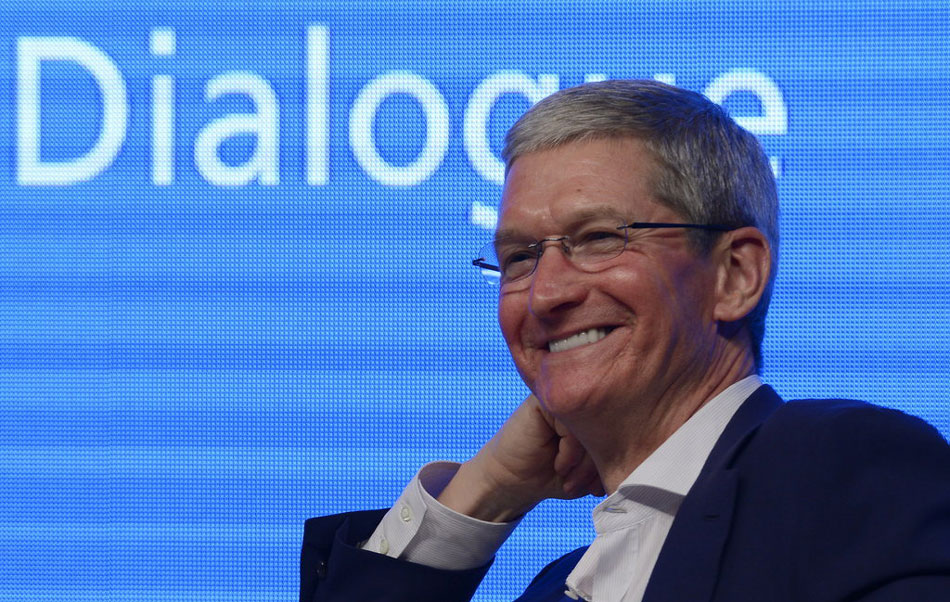 Apple's CEO Tim Cook attends an event at Tsinghua University in Beijing on October 23, 2014. [File Photo: CFP/Jiang Xin]
CNN Money has chosen Apple's Tim Cook as the Best CEO of 2014.
Cook beat out BlackBerry's John Chen, Microsoft's Satya Nadella, and Yahoo's Marissa Mayer, among others for the honor.
According to CNN Money, Cook has done well in the "toughest CEO job" in the United States, because he has proved that Apple can still innovate after the death of Steve Jobs.
Apple's stock is up 40 percent in 2014 and near an all-time high, thanks to the launch of the latest iPhones and Apple Pay service, as well as the excitement surrounding the upcoming Apple Watch, due out in 2015.
The 54-year-old executive was also The Financial Times' Person of the Year, for that he "has faced criticism but he turned things round."