11 dead in North China karaoke fire
Xinhua, December 15, 2014

Adjust font size:

Eleven people have been killed after a karaoke fire in north China's Henan Province, said local authorities.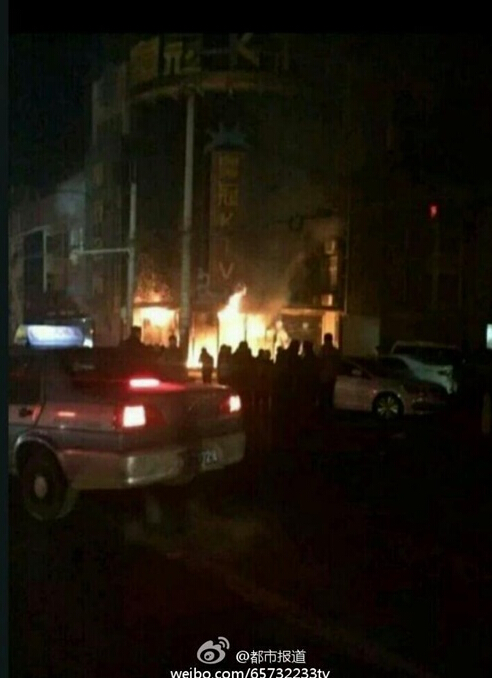 A fire breaks out in a KTV bar in the early hours of Oct. 15 in Xinxiang, central China's Henan Province, killing 11 and injuring 24. [Photo/Weibo]
A total of 35 people have been rushed to the hospital after the fire broke out at about 0:20 a.m. Monday in the Huangguan karaoke bar in Changyuan County, according to a statement from the website of the county government.
The blaze has been extinguished 45 minutes later. The cause of the accident is under investigation, said the statement.