Chinese are the world's largest foreign student group
China.org.cn / chinagate.cn, December 11, 2014

Adjust font size: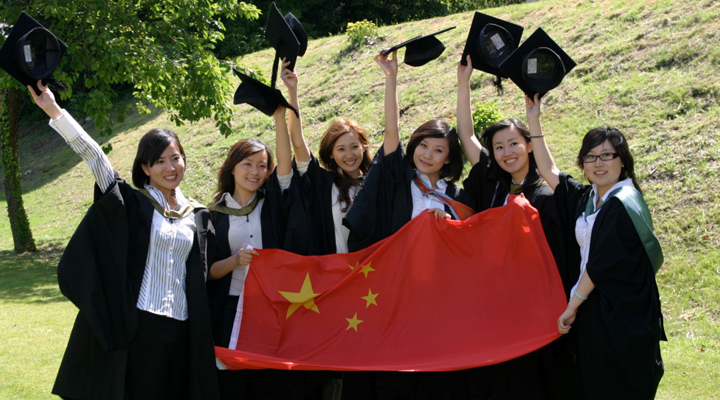 Chinese students comprise the world's largest foreign student group, according to a statement made by Cen Jianjun, head of the Department of International Cooperation and Exchange of the Ministry of Education, on Wednesday.
A total of 3.06 million Chinese students studied abroad between 1978 and 2013, constituting the largest international student group in the world. The number of students who come to study in China has also increased rapidly over the years, reaching 360,000 so far. China is an important destination for study among Asian countries, and there are now more than 700 Chinese universities that admit international students.
The number of students who return to China after finishing their studies abroad is also on the rise. A total of 350,000 students came back to China last year, roughly 30 times the number that returned in the early 2000s. The latest survey shows that more than 70 percent of overseas-educated Chinese students return to China after graduating.
Half of the returning students prefer to work in Beijing, Shanghai, Guangzhou or Shenzhen, said Sun Jianming, head of the Chinese Service Center for Scholarly Exchange at the Ministry of Education. Their preferred industries include finance, education, information technology and software technology. Many of these students seek jobs in state-owned or foreign enterprises, though some also look for work in the private sector or in universities.